June 17th, 2011
———————————————————————
| DUBLIN EVENT GUIDE (for Free Events) No. 209
| 17 June 2011 Subscribers: 8702
———————————————————————
Hi all!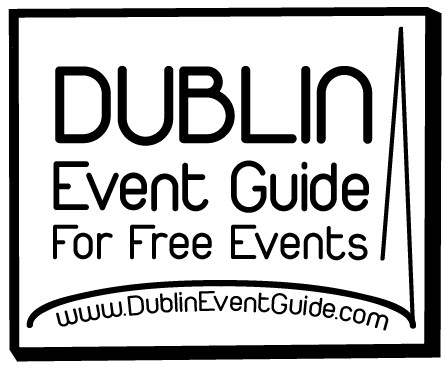 Last week's Dublin Event Guide was a BIG logistical challenge because I was away the week before and on Friday I had to be at a wedding mass (not mine!! :-) ) before the Event Guide was finished. So it was sent really late, but I got quite a number of mails that showed your understanding and support and confirmed that even at that late stage, the Dublin Event Guide was still helpful and useful. Thanks for your support.
[ad]
This week was very exciting, because I spent quite some time with a wonderful TV presenter and a film crew because quite soon the "Dublin Event Guide (for Free Events)" will be featured on a TV programme. Because things could still change, I will hold back with the details for another little bit, but I promise to tell you as soon as possible. ;-) Oh, it will not be a regular feature, only a once off, but I am soooo thrilled about it! It will be great to let even more people know about it!
Anything else? Yes, I plan to experiment a little bit with some e-mail formatting parameters over the coming weeks. I expect that it will improve the way the mail is displayed, however, should that not be the case, please let me know. This week the mail will still be the same and I will tell you when changes have been made.
To benefit from all the improvements, you should make sure that you display the pictures/graphics in the Dublin Event Guide e-mail newsletter. If you don't see the Dublin Event Guide logo directly underneath the "Hi all!" at the top of this mail, then you have to look into that! If you use Gmail or Hotmail and you don't see the logo, then look for a setting that allows you to "Display graphics" or something similar. If you can't find the setting let me know!
This weekend is a BIG weekend with lots of events! The highlight is the "Street Performance World Championship" and there is more. Being a nice person, I am sure you want your friends, family and colleagues to know about all these exciting events, so please tell them! With the new website www.dublineventguide.com it is now even easier to tell your friends and to give them a chance to check it out.
They can subscribe on www.facebook.com/DublinEventGuide by clicking on "Join Email List" in the menu on the left or they can subscribe on the website www.dublineventguide.com. A mail to me at dublineventguide@gmail.com with subject SUBSCRIBE DEG works as well, so there is no escape. ;-)
This might help you to get the word out: www.perfectresults.info/event_guide_mini_flyers.pdf
www.perfectresults.info/event_guide_tear_off_poster.pdf
We now are more than 5000 (!!) people on the Dublin Event Guide – Facebook Page at www.facebook.com/DublinEventGuide as well. Come over and click LIKE too. Be part of this growing online facebook community and tell your friends. You will get last minute updates and event reminders through the Facebook Page! And I know (and you know it too!) that you don't want to miss out! :-)
——
This week's Feel Good Slot video clip a TED Talk, talks about taking the first step NOW to help to take action to do things instead of waiting until we can do a BIG heroic deed. Because often it is the small things that really make a difference! www.ted.com/talks/mark_bezos_a_life_lesson_from_a_volunteer_firefighter.html
–Advertisement————————————


BOOK DEPOSITORY – BETTER THAN AMAZON
Books for lower prices than Amazon, sent to you with no postage cost, individually packed and within 48 hours. And with every book you buy – after clicking on the link below, you directly help the Dublin Event Guide (for Free Events)!
www.bookdepository.co.uk/?a_aid=dubevg
——————————————————–
Two weeks ago Ryan M donated some needed funds and last week nobody showed his/her generosity. Thanks Ryan! To cover the cost for this Event Guide, I need about 4 donations every week and to improve the Event Guide I need another bit more. My part is to give 25 hours per week for no pay to make sure that YOU get the Dublin Event Guide every week. Could you help with just 25 cent per week or EUR 12 per year? That's a bargain! It is to cover the cost, but even if it was pay for me, imagine it would be 1 cent per hour. Maybe I should ask for a LOT more??? ;-)
BTW: If you think that I make money from advertisement because you see a few ads, then please note that only if you click on the link in this e-zine when you order books from bookdepository a (very) small amount (EUR 0.30 on average!) will be paid to me. If you don't BUY, I get nothing. And it is similar for most of the other ads.
This newsletter is a spare-time activity of mine for which I am not paid. It is not a commercial project and if you like it, you are invited to help with a donation. You can give as much as you want or can, but if you need some guidance, maybe consider just ONE Euro per month or – to make it more practical – a donation of 12 Euro per year (that is just EUR 0.25 per newsletter, you definitely have that much!). Where else can you get such a vast amount of useful information for just 25 cent? www.perfectresults.info/donation.htm
You can donate online by following this link to the PayPal&CreditCard donation page www.perfectresults.info/donation.htm If you want to transfer your donation directly to my account, just send a mail to dublineventguide@gmail.com and I will send you the details.
This Event Guide is sponsored by Esme E, Cliodhna D, Brian L, Padraig S, Kathie S, Orla niF, Jef B, Susanna N, Kate C, Nicola J, Claus Sch, Gordon S, Jeanne M, Fiona O'C, Marta M, Angela C, Isabelle F, Saundra S, Meisoon N, Ruth F, Valerie McN, Estelle O, Aoife M, Mairin M, Fionán O'L, Maeve L, Blaithin O'D, Ciara D, Mike G, Andrej G, Deirdre R, Vanessa O'L, Chris McK, Frank B, Dolores P, Cornelia K, Cathy A, Orla C, Kevin McC, Steph G, Wanda J, Siv M-J, Niamh niS, Gwen H, Jasmin T, Ian O, Eva C, Will P, Gráinne P, Caroline R, Elizabeth F, Suzanne B, Adele G, Jack C, Keeva H, Mairead MacM, Niamh G, Siobhan C, Jackie B, Penny O'D, Kathryn K, Aidan G, Ciara G, Deirdre L, Stephen D, Mary Q, Donald P, Aidan C, Julia Sch, Isak R-B, Sharon O'S, Brajan V, Nancy O'D, Zelie McG, Niamh K, Jennie R, Semin S, Gavin H, David G, Becky B, Emer niB, Niamh N, Ciaran H, Louis M, Gerard Ph, Monika E, Mark K, James O'H, Pere SC, Marsha D, Sarah McC, Patrick O'C, Sandra R, Christoph Sch, Deirdre O'B, Ellen C, Eimear O'F, Luna B, Leslie C, Elaine McH, Elva O'G, Deirdre G, Martin O'M, Maeve C, Ciara O'C, Sarah D, Patrick C, John O'R, Brian C, Brian R, Caroline C, Elaina O'N, Eilis C, Sandra R, Geraldine D, Nora W, Rachel M, Renata V, Carine S, Ruairi O'G, Donna D, Clare D, Tuna Y, Lisa S-O'G, Aga G, Anna B, Ian S, Joan W, Brian R, Bear N, Sebastian B, Tina M, Will McA, Siobhan H, Soeren G, Sheila McC, Regina Q, Marc F, Kieran O'C, Alan S, Orla K, Mike G, David N, Atri B, Damian L, Orna McE, Colm K, Grainne+Kieran C, Paul A, Cathy A, Damien McK, Sharon O'S, Malachy B, Eily O'C, Bridin McI, George K, Fergus O'C, Caitriona F, Marie N, Sarah M, Kalle R, Mervyn M, Thomas D, Anna-Lena F, Veronica F, Filippo G, Eimear McG, Marion K, Susan D, Patricia O'N, Darren B, Jekaterina O, Fergus G, Ailbhe H, Rainey D-G, Johan S, Gareth S, Evan P, Therese O'R, Rebecca M, Eva C, Ming-jia Y, Niamh S, Nikodem R, Padraig K, Stephanie W, Sarah Ann H, Ailis F, Fiona M, Nazim MG, Maureen P, Alda G, Pia O, Pauline R, Patrick Th, Brendan McC, Deirdre C, Patricia F, Aine G, Linda M, Hans W, Joan K, Ailish L, Tammy W, Darren B, Sarah M, Sophie P, Alessia R, Fiona O'R, Pia O, Paul H, Paul M, Stephanie C, Catherine G, Linda C, Anna O'D, Karen K, Eilis C, Robin S, Olwyn F, Rainey D-G, Gordon S, Irene H, Ellen B, Joe O'D, Geraldine D, Brian L, David L, Mary K, Alison P, Mary McK, James O'C, Joe C, Alan G, Svatka V, Zelie McG, Sean S, Claudia D, Christian K, Cathy G, Barbara Q-B, Anto K, Maria F, Tom D, Orlaith niB, Pauline R, Marta T, Anna O, Stephen Q, Kiera M, Claire McM, Corina R, Sylvie S-M, Julie H-C, Rebecca T, Arthur D, Laura B, Brenda McP, Fiona D, Keeva H, Nihar B, Brendan M, Donna M, Arthur D, Selina McC, Katrin H, Gil H, Padraig P, Melina Z, Cathy A, Thomond C, Raymond R, Nicola R and Noemi V, Ciaran W, Isabel F, Brendan M , Tom D, Luke, Monika K, Janine McK, Tom D, Sebastian B, Paul T, Anne G, Marc F, Camelia P, Nicola B, Ciaran H, Ryan M and www.stickyfingerstravel.com (The travel guide for parents travelling with their children.), www.flamencoindalo.com (A group that supports and promotes the art of Flamenco in Ireland.), www.olliart.com (An art curator and seller of art to businesses and private collectors.), www.thepaulkanegallery.com (A great Art Gallery, located at 6 Merrion Square, which supports contemporary Irish artists.) and www.a1computers.ie in Dun Laoghaire/Cabinteely (…who repair computers, printers and sort out Internet problems fast and who sell computers, laptops and lo w priced printer cartridges). The main sponsor is www.kravmagaireland.com, the self-defence training centre for everyone, which provides regular 12-week or 2-day self-defence training courses for beginners.
All events listed in this Event Guide are free of any admission charges (or at least appear to be free) unless otherwise stated. I try to find confirmation in all cases and do my best to double-check the information. However errors can happen and therefore no promise for correctness can be given.
______________________________
______Joerg's Picks______________
This section is intended to provide some help in picking and choosing from the huge number of events by sharing with you what I will/might or would do. This is not a "best of…" list and if an event is not listed here, it by no means implies that the event is not interesting. Instead my "picks" are just based on my personal preferences. All events mentioned here are described in detail further down.
–Advertisement————————————
BOTHERED AND BEWILDERED WITH LIFE?
Are you bothered, bewildered or just bogged down with life at the moment? – Mary Keating, MA, trained psychoanalytic psychotherapist, is available for appointments in Custom House Medical Centre, IFSC or at 20 Lower Baggot Street. Please phone 01-6776253 or 0868783086 or email mkeating@iol.ie for enquiries or to make an appointment. Her fees are appropriate to circumstances, so talk to her if you could do with some help and support. www.agalma.ie/therapists/mary-keating
——————————————————–
This week is a slightly mad week, there are soooo many festivals taking place and it is just impossible to go to all events. You will find me at the Street Performance World Championship on Saturday and on Sunday. It is very unlikely that I will make it, but the second choice on Sunday would be the Mayo Alive Festival. And I will have to give the Liberties Festival and the Dublin Pride Festival a miss.
If you have children, I recommend the Street Performance World Championship as well, but if your kids like cycling, then you might want to check out Alive 8 on Sunday in Shankill.
______________________________
______Competition______________
WAXING LYRICAL – WAX MUSEUM
Every Friday at 19:30, the National Wax Museum Plus in association with Alive-O Productions present "Waxing Lyrical" – a rib-tickling alternative evening comedy tour of the wax museum. "What happens when you have two rival 'Tour Guides' but only one job? The heat is on, and in a wax museum, that could spell trouble! We join these hilarious 'guides' as they endeavour to take us, the audience, on a side-splitting alternative tour of the museum. We'll indulge in their unique take on history, as they relish in spinning colourful yarns about the waxen characters we encounter. In the show, we will get to experience two tours, followed by an exciting plot twist finale, brought to a head by our loveable rule breaking guides." (This is an over 16s event, due to the 'colourful' nature of the guides.) I know some of the team behind this comedy and expect that it is a lot of fun. The show will take place every Friday at 19:30 throughout the summer at the National Wax Museum Plus, Foster Place, Temple Bar, Dublin 2. The show lasts 1 hr and tickets are EUR 15 and are available from www.entertainment.ie/wax or on the door.
Alive-O now have made one pair of tickets available for TONIGHT and another pair for next Friday. And here is what you have to do. To enter the competition you have to send a mail to dublineventguide@gmail.com. If you want to win the pair of tickets for tonight at 19:30, your mail has to be with me by 18:00 and the winner will get a call at 18:05. The subject line of your mail has to be "WAX17" and the body of the mail has to contain your name and mobile phone number. Please only use "WAX17" if you are available tonight!! If you can't do tonight but still want to be in with a chance, send me a mail with the subject "WAX24" to win a ticket for next week's show. Your mail for next week's show has to be with me by 18:00 on Wednesday 22 June.
Private Parties (work nights/stags or hens etc) for groups of 25 or more are possible for any night of the week. Just contact Camille Donegan (Alive-O Productions www.aliveoproductions.ie Ph: 087-6774714 Email: aliveoproductions@gmail.com)
–Advertisement————————————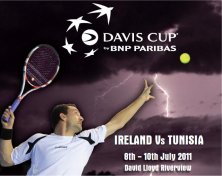 DAVIS CUP – IRELAND vs. TUNISIA
The Davis Cup

matches "Ireland vs. Tunisia" will take place in David Lloyd Riverview, Clonskeagh, Dublin 4 from 8-10 July 2011.
The matches are
* Fri 08 July: two singles matches
* Sat 09 July: one doubles match
* Sun 10 July: two singles matches
Tickets are on sale at
www.tennisireland.ie/davis_cup
SHAZWANDA "UP THE DUFF" SHOW – SUGAR CLUB
Fri 17 June: 20:00 – Sugar Club, Leeson Street, Dublin 2
The Shazwanda 'Up The Duff' Comedy & Music Show will take place on 17 June. "Pregnant? Sober? In need of a Johnny Blue? Then this night of comedy and music is for you!" With Special Guests: Dem Fools – Mrs Nellie Murphy – Christian Talbot And Musical Director – Liz Seaver. Check out www.omfj.ie/omfj/?page_id=783&regevent_action=register&event_id=1 where you can buy tickets (EUR 15) for this show. I hear that the event is nearly sold out, so you better hurry! Shazwanda made one pair of tickets available and the lucky winner is Beckie Reynolds. Congrats! www.omfj.ie
THE ZOO STORY – TICKET COMPETITION
From 20-25 June the International Bar, 23 Wicklow Street, will present "The Zoo Story" at 19:00-20:00 (Sat 18:00-19:00). Admission is EUR 4.50. Edward Albee's masterpiece 'The Zoo Story' is based in Central Park in 1960 on a sunny Sunday summer afternoon.
The play opens on the eve of the Summer Solstice and celebrates the 50th year anniversary of the very first performance of this much loved play.
'The Zoo Story' deals with topics such as human contact, companionship, materialism, communication, spiritualism, loneliness and inter-personal relationships. www.facebook.com/event.php?eid=134399549968546 The winner of the pair of tickets for 20 June is Denise Hogan. Congratulations!
______________________________
______Dublin News______________
A1 COMPUTER'S 20 BIRTHDAY GIVE-AWAY
A1 Computer is one of the two important main sponsors of the "Dublin Event Guide (for Free Events)". The company repairs and sells computers and computer equipment and they are celebrating their 20th birthday this year. To celebrate this, they are giving away EUR 2000 worth of prizes. 20 weekly EUR 50 gift vouchers and EUR 1000 worth of laptop, printer & software. To enter the draw and to be in with a chance to win a prize go to www.facebook.com/A1computers?sk=app_79458893817
And if you need a computer a printer or related materials or if your computer needs repairing, go to www.a1computers.ie
7.5m BETWEEN BOOM AND BUST – CRAZY HOUSE PRICES
A house in Sandymount's Park Avenue is on the market for EUR 1.95m. It was sold in 2006 for EUR 9.5m and in 1974 for EUR 53,000. Interesting and CRAZY rise and fall of house prices and an good indicator for the massive changes in the last few years. www.irishtimes.com/newspaper/property/2011/0616/1224298993713.html
FIRST MOUNTAIN BIKE TRAIL – DUBLIN MOUNTAINS
A new 8km Mountain Bike Trail in Ticknock Forest near Sandyford, Dublin was officially opened in May and last week, it was pointed out to me. This project of the Dublin Mountains Partnership (DMP) is the first official, purpose built mountain bike trail in the Dublin Mountains.
The new trails take the rider through beautiful forest and heathland with fantastic views over Dublin City, Dun Laoghaire and Dublin Bay with the Wicklow Mountains beyond. Forest road climbs lead the rider into twisty singletrack with big grade reversals, technical rocky bits and loads of ups and downs.
www.dublinmountains.ie/news/latest_news/read_article/?no_cache=1&tx_ttnews%5Btt_news%5D=162&tx_ttnews%5BbackPid%5D=45
RECENT ARRIVALS FROM POLAND NEEDED
Last appeal this week: If you haven't seen this yet, please read it, your help is needed:
'Researchers at Trinity College Dublin are currently undertaking a large survey about the Polish community in Dublin. For this, they are looking for Polish citizens in the Greater Dublin area who have arrived to Ireland in the last 18 months, who would be prepared to meet the researchers for an interview. Some compensation will be paid for their time and effort. If your friends are Polish and have only arrived within the last 18 months and you refer them to the researchers, you can get a reward for this as well if the people you refer complete the interview. So, think about all your Polish friends and if they fit the profile, make sure that you refer them or that the contact the researchers directly. Contact the research team by texting 'Event' to 087 9450980 or send an a email to scip@tcd.ie.' www.tcd.ie/immigration/scip.php
———Opportunities—————–
In order to beat an economic downturn not governments can help, but individuals are needed that take the initiative and create new markets and new opportunities for themselves and for their customers and hopefully employees. The Dublin Event Guide (for Free Events) will help you if you have recently started a company and if you could do with spreading the word. Being mentioned here and being seen by the 8000+ readers of the Dublin Event Guide should help to kick start something big for you. In return I expect you to tell your clients and friends about the Event Guide and once you have made a nice bit of money, a donation would be very much appreciated. ;-) (This offer is for start-ups in relatively early stages only. Established companies can contact me regarding very affordable advertisement options in the Dublin Event Guide.) If you want to promote your start-up/young company here for free, let me know: dublineventguide@gmail.com.
There is more to come. Next week a new restaurant will be featured here.
______________________________
______Exhibitions_______________
Based on your feedback, I have decided to do the following with the Exhibition section in this newsletter from now on: I will provide you with a link to a near-comprehensive listing of exhibitions provided by www.visualartists.ie. For me to list all exhibitions would only be doubling their good work and would be an inefficient use of my resources. The link is visualartists.ie/category/listings/exhib-lein/
On top of that I will every now and then include here a small selection of exhibitions that either are not mentioned in the Visual Artist listing or are note-worthy to be mentioned separately.
FOOD SOVEREIGNTY & YOUTH – PHOTO EXHIBITION
Mon 20 June: 19:30-21:30 – The Happy Pear, Church Road, Greystones
LASC (Latin America Solidarity Centre) and the Natural Food Market "The Happy Pear" invite to the launch of the Photo Exhibition "Food Sovereignty and Youth". The exhibition, a variety of photographs from both Latin America and Ireland, previously ran as part of the Latin America Week in Cornucopia and was a big success. In Ireland and Latin America people are connecting the food they eat with the ground on which they take a stand in Community Gardens, neighbourhood plots, allotments, Grow It Yourself initiatives, community kitchens, neighbourhood bakeries and back yards. This photographic exhibition weaves the stories of our next generations, North and South, into a web of solidarity as they root our future in the common ground of food sovereignty. lasc.ie/content/photo-exhibition-launch-0
COUPLE – EXHIBITION – THE COMPLEX GALLERY
23-30 June. Opening 23 June: 18:00-20:00 – The Complex Gallery, 18-21 Block C, Smithfield, Dublin 7. Dublin-based Italian artist and illustrator, Mario Sughi aka nerosunero, will exhibit his series of new works in the solo exhibition "Couple" at The Complex Gallery. www.thecomplex.ie
______________________________
______Friday___________________
DALKEY BOOK FESTIVAL
17-19 June: Dalkey Village, Co. Dublin
Book Festivals are taking place left, right and centre and this week it is the Dalkey Book Festival. Unfortunately the focus is on books and the basics of a user-friendly website have been ignored. The site has a promising list of all events ( www.dalkeybookfestival.org/events/), but then it gets complicated. Unless you check every single event by clicking through two subsequent pages, you will never found out if it is free. It seems – but even that I can't confirm – there is only one free event : It takes place on St. Begnets Garveyard and is called "Bewleys Café Theatre: Poe Show – The Midnight Special" on Sat 18 June at 23:00. A bit disappointing: Even the events for small children cost EUR 2.
LOVE DONEGAL
"LOVE: Donegal" and Arts and Crafts Showcase will kick off on Friday June 10th and run until June 24th 2011. During this time the Powerscourt Gallery will host an exhibition of high quality work from artists and craftspeople from all around Donegal. For the duration of the exhibition there will be various Donegal-themed events such as music, theatre, dance and workshops: Check out www.powerscourtgallery.com and www.facebook.com/Powerscourt1
LEINSTER LEO + HEINEKEN CUP – IN-STORE – HMV
Leinster's Leo the Lion and the Heineken Cup will be meeting fans to celebrate the release of the DVD 'Leinster Heineken Cup 2011 Champions of Europe' in HMV Grafton Street on Fri 17 June from 12:30-14:00. hmv.com/hmvweb/navigate.do?pPageID=1080
THE BLANKS – IN-STORE EVENT – TOWER RECORDS
Fri 17 June 13:00+18:00 – Tower Records, Wicklow Street, Dublin 2
The Blanks will perform in Tower Records at 13:00 and "Seeping into Cinemas" at 18:00. entertainment.ie/venue_information/Tower-Records/32057.htm
www.towerrecords.ie/News/212
LGBTQ PRIDE FESTIVAL
The Dublin LGBTQ Pride Festival starts on Fri 17 June and culminates in the Dublin Pride Parade on 25 June. In between a large number of events will take place.
On Sat 18 June a "Pride Walking Tour" will take place at 14:00 (Meeting Point at the Oscar Wilde Statue) at Merrion Square. The walking tour will cover the Historic Ga y Dublin. www.dublinpride.ie/pride-walking-tour
On Sun 19 June the "Dublin Pride Sports Day, Family Day and Dog Show" will take place in Ringsend park from 14:00-16:00: "We'll crack out all of your old favourites – the handbag toss, egg toss, anything you have in your hand, toss! The Emerald Warriors, Front Runners and The Phoenix Tigers, all our community sports groups will be there to motivate! Plus, only the best Children's entertainers and Face-painting. If that weren't enough, we've a dog show too! So bring down your pampered pooch, could they win the 'Dog Most Like Owner' contest, 'Best Dressed Dog' or 'Best Speech By Dog' prize? …and bring a picnic!" Admission is free. www.dublinpride.ie/dublin-pride-sports-day-family-day-and-dog-show
Lots more events will take place during the week and you can find them here www.dublinpride.ie
PINT&PICTURE SHOW – EXCHANGE DUBLIN
Fri 17 June: 19:00-22:00 – Exchange Dublin, Exchange Street Upper, Temple Bar, Dublin 2 This Friday the PictureShow screening features the 1954 feature film 'The Angel Who Pawned Her Harp (dir Alan Bromly) at the ExchangeDublin Arts Centre. The event will start with a selection of distinguished contemporary short films followed by the main film. www.facebook.com/pages/CINE-CAFEPintPicPintaPictureShowPictureShow/145568615502560
SONGS OF PRAISE – MERCANTILE
From Fri 10 June the weekly Rock & Roll Karaoke event in Dublin has a new home. After a long time in The Village, Songs of Praise have now moved to the Mercantile in Dame Street. And the new day for the Karaoke night will be Fridays from 23:00. Admission is free.
* Songs of Praise, a Rock Karaoke is taking place every Friday from 23:00 in the Mercantile, Dame Street, Dublin 2. www.getpraise.com
SONGS OF PRAISE – MERCANTILE
From Fri 10 June the weekly Rock & Roll Karaoke event in Dublin has a new home. After a long time in The Village, Songs of Praise have now moved to the Mercantile in Dame Street. And the new day for the Karaoke night will be Fridays from 23:00. Admission is free.
LIVE MUSIC – STILLORGAN ORCHARD
The Stillorgan Orchard at The Hill in Stillorgan, Co. Dublin has a full programme of live music. The upcoming gigs are:
Fri 17 June Cornerstone
Sat 18 June Full Circle
Sun 19 June – Minus Seven (12 piece Big Band Jazz) 18:00-20:30
Fri 24 June Cornerstone
Sat 25 June Santoria
Sun 26 Jun The Hustlers
Admission is free and the gigs start at 21:00. www.stillorganorchard.com/live_music.html
QUE PEZON – STONEY'S BAR, HILL STREET
Jose Dominguez tell me that himself and Pia Dunne will perform as the duet "Què Pezón!" every Friday in Stoney's Bar, Hill Street, off Parnell street. The Show starts at 21:30. www.myspace.com/quepezon and www.quepezon.com
REGULAR EVENTS – FRIDAY
* James Sheeran (Acoustic/Rock/Trad) is playing from 18:00 in Peadar Kearney's in 64 Dame Street, Dublin 2. And The Eastern Harps (Trad) are playing there from 20:00. Admission is free.
*Graeme McKenna is playing an acoustic gig (Trad to contemporary) every Friday in the Maldron Hotel, Kingswood near CityWest from 19:00.
* Need to wind down after a tiring week? Free Sahaja Yoga Meditation (not physical yoga, but "yoga meditation"!) classes every Friday at 19:30 at 4/5 Eustace Street, Temple Bar (next to IFI, ring bell no. 3) and every Monday from 19:00 in Blakestown Community Resource Center, Blakestown Way, Dublin 15 (next to Lidl). These are drop in classes, newcomers are welcome. For more information check www.coolspirit.info or www.sahajayoga.ie.
* The Covers play Rock Covers from 22:00 in The Mezz, 24/25 Eustace Street, Temple Bar, D2. Later: DJ Carlos Irie. Admission is free.
* Songs of Praise, a Rock Karaoke is taking place every Friday from 23:00 in the Mercantile, Dame Street, Dublin 2. www.getpraise.com
______________________________
______Saturday_________________
STREET PERFORMANCE WORLD CHAMPIONSHIP
16-19 June: 12:00-19:30 – Merrion Square, Dublin 2.
The Street Performance World Championship is one of my most favourite events in the Dublin Event Calendar and it is a definite must-go event. Show after show of brilliant Street Performance of the best street performers world wide, one better than the next! Bring the whole family and have a super weekend in Merrion Square. Each show lasts for about 40 minutes and there are up to 8 shows running in parallel on Sat and Sun. The schedule is here spwc.ie/city_dublin_timetables.html and if you have for nothing else time, then just watch one performance of the Space Cowboy as the absolute highlight!
Over the two days you can see the 16 performers repeat their show a number of times, so that you will be able to see most of the shows if you are prepared to spend the time in Merrion Square. The best contortionists, magicians, breakdancers, comedians and other assorted world-class professional jesters will be in Merrion Square. You will be amazed and you will laugh your head off and sometimes the performances will leave you even speechless.
In previous years, the main sponsor was a bank, but they jumped ship this year, so the organisers need your help. To raise funds "Where is Wally?" costumes will be sold and on Sat and Sun there will be a Guinness Book of Record attempt for the most "Where is Wallys" in one place. The costumes are EUR 12 and can be bought online or in Merrion Square. All entertainment at the festival is entirely free of charge, with the performers, who have dedicated their lives to this amazing art form, asking for a contribution from their audience at the end of each show. SO make sure to bring some money to reward the amazing performers. If you have been at the event in previous years, you will find out that the layout of the park has changed a bit. This year there are only 3, not 4 "stages" IN the park, the rest is outside, where the streets are closed. Expect thousands of people, especially when the weather will be good on Sunday and be aware that many come with cars, so park a good distance away, otherwise you won't find a space! All details are on spwc.ie/city_dublin.html
LGBTQ PRIDE FESTIVAL
(see details in Friday Section)
SLOVAK CULTURAL WEEK – CFCP
18-24 June: Centre for Creative Practices (CFCP), 15 Pembroke Street Lower, Dublin 2. The Slovak Cultural Week is organised by the Slovak Centre Ireland (www.slovakcentre.ie), a politically independent, community organisation established by a group of Slovak volunteers in 2006. The focal point of the Slovak Cultural Week is an exhibition of Slovak artists living in Ireland and in addition there is a variety of other events.
+ Exhibition 18-24 June: Roman Burgan – paintings, Lucia Bližniaková – paintings, Írsko Fotoklub – photography
+ Sat 18 June: 19:00 – Slovak Spirit:
Open evening for all who fell in love with Slovak traditional music, Slovak wine, Slovak people and all other Slovak things. The performer of the evening is the Slovak Centre – Ireland's folklore group known as Folklore Group OSTROHA. Admission free
+ Sun 19 June: 15:00 – Family Afternoon:
For Slovak families and their Irish friends, co-workers and neighbours. Startint with a Puppet Theatre performance "Conrad – a boy from the factory" at 15:15 in Slovak language. Bring Slovak food for sharing. Admission free.
+ Tue 21 June: 19:00 – Hitchhikers Guide to Slovakia
Comparison of Slovak – Irish similarities and differences. This event is aimed at Irish online community and all friends of Slovakia are more than welcomed. Admission free.
+ Wed 22 June: 18:00 – Slovak Movie Night – Tango s komármi / Mosquitos' Tango
Screening of the Slovak Movie "Tango s komármi" in Slovak language with English subtitles. Admission free
+ Thurs 23 June: 19:00 – Midsummer Creative Café
An evening full of creativity and opportunities to meet and interview the exhibitors.
+ Fri 24 June: 20:00 – Slovak Cultural Week Closing Party – Admission free
www.cfcp.ie/home/slovak/index.html
MARLAY HOUSE SUMMER FAIR – MARLAY PARK, RATHFARNHAM
Sat+Sun 18-19 June: 10:00-18:00 – Marlay House, Marlay Park, Rathfarnham
Thousands of visitors are expected to flock to Ireland's largest free craft and design fair of the summer, the annual Summer Fair at Marlay House. This year is set to become the biggest Summer Fair yet, with the work of nearly fifty designers and makers from all over the region showcased to the public.
And the organisers continue "Both floors of the 18th century mansion in Marlay Park will be overflowing with work by fashion designers, jewellery makers, ceramicists, artisan food companies, accessory designers, print artists, and toy-makers alongside twenty first-time exhibitors. The inspiration behind the theme for this year's Summer Fair is the "Lazy Hazy Days of Summer.""
Entrance to the free car-park is via the Grange Road entrance to Marlay Park and further visitor information and exhibitor details is available by visiting www.dlrceb.ie.
www.irishpressreleases.ie/2011/06/12/dublin-to-welcome-largest-ever-summer-fair-at-marlay-house/ Lured by a similarly good and convincing Press Release I went to this Summer Fair previously and had to realise that the Press Release was significantly better than the event. Let's hope that the floors of Marlay House will be really overflowing and that there will be less empty rooms than last time! Don't get me wrong, it is a good event, but maybe a little more modest than suggested. – The Press Release suggests as well that there will be 6000 visitors this weekend. Over 16 hours that is 375 per hour or 6.25 per minute walking in the door! Maybe 6000 is a little optimistic as well!?
DUBLIN BIKE WEEK
Dublin Bike Week will take place from Sat 18 – Sun 26 June, in conjunction with the National Bike Week. A number of events will be taking place over the course of the week including:
+ A Lunchtime Bike Ride from Grand Canal Square on Wed 22 June at 12:45.
Approx 300 cyclists will take part and they will travel 6km from Grand Canal Square to Merrion Square and back taking in Samuel Beckett Bridge and City Quay. bikeweek.ie/dublin-bike-to-work To register for this event go here www.dublincitycycling.ie/blog/index.php/2011/06/lunchtime-bike-ride/
+ Dublin Pride Cycling Events on 19, 23 + 25 June
A whole range of cycling events are taking place in conjunction with the Dublin Pride Festival. Find all details here bikeweek.ie/dublin-pride-festival
+ Pedal in the Park in the Phoenix Park on Sun 26 June from 12:00-18:00. Pedal in the Park' day including entertainment, Bike Village, Parade of County Colours, Competitions, Prizes, live music, guided tours and much more. The website is www.bikeweek.ie and the schedule for all events in Dublin is here
bikeweek.ie/sites/default/files/1109%2013%20Dublin%20Events%20Bike%20Week.pdf
SUSTAINABLE LIVING FESTIVAL
"Green Jobs & Resilience" is the title of the 16th Sustainable Living Festival in Ireland. There are a number of free events this weekend organised by Cultivate and the festival runs from 16-26 June. Find all details here cultivate.ie/ and the Dublin Programme is here cultivate.ie/convergence/16/C16-Dublin-Programme.pdf
SPANISH LANGUAGE DAY – INSTITUTO CERVANTES
Sat 18 June: 09:45-18:00 – Instituto Cervantes, Lincoln House, Lincoln Place (near National Gallery), Dublin 2. The Spanish Language Day "El Día E" will be celebrated worldwide and in Dublin the Instituto Cervantes will represent Ireland on this special day of the Spanish and Latin American culture. The Open day will start at 09:45 and there will be activities throughout the day, in addition to cinema, music and food. There will be activities for all the family such as storytelling for the young or "El juego del Español" (Spanish scrabble), when students of Instituto Cervantes will test their knowledge of the Spanish vocabulary. A screening of the Mexican comedy "Su Excelencia" (His Excellency) in the morning will be followed by a showcase of the best food of countries such as Spain, Argentinia, Chile, Cuba or Mexico. The day will close with a performance by the Cuban group "Sabor Cubano". dublin.cervantes.es/FichasCultura/Ficha72701_16_1.htm
COLLY + ZOMBIE COMPUTER – IN-STORE EVENT – TOWER RECORDS
Sat 18 June 13:00 – Tower Records, Wicklow Street, Dublin 2
Colly will perform in Tower Records at 13:00 and Zombie Computer will perform at 16:00. www.towerrecords.ie/News/212
HUMAN+ THE FUTURE OF OUR SPECIES – SCIENCE GALLERY
15 April – 24 June: Science Gallery, Pearse Street, TCD, Dublin 2
This is the last chance to visit Human+! The exhibition closes on Friday, so you better plan it in.
For Human + artists and scientists explore the future of us. The exhibition asks the questions "What is the next step for humankind? Will we learn to take control of our own evolution or enhance our senses to allow us to see ultraviolet light, feel magnetic fields or hear ultrasound? Can we defeat ageing and extend our lives indefinitely? What would be the consequences for the environment and for our social relationships?" From a petunia plant combined with human DNA to a euthanasia rollercoaster and a prosthetic head, HUMAN+ will invite visitors to consider a future of augmented abilities, authored evolution, new strategies for survival and non-human encounters.
HUMAN+ opened on 15 April and runs until June 24th 2011. Admission is free (donations are appreciated) and the exhibition is open Tuesday-Friday 12:00-20:00 and Saturday-Sunday 12:00-18:00. Find out more on www.sciencegallery.com/humanplus
YOGA IN THE PARK – PHOENIX PARK
Throughout the summer last year Fiona Moloney was running weekly Yoga classes to raise money for The Dublin Simon Community. It was a successful effort with EUR 1,600 being raised for homeless people in Dublin. Yoga in the Park is now back and will be run by Fiona and Tine Schnell.
Each Saturday at 11:00-12:00 until September, Fiona and Tine will be taking turns to lead the classes. Meeting point is the Bandstand near the Zoo and near the Tea Rooms. Classes will be suitable for all levels and are donation based. That means you can give what you can afford, but please be fair. Fiona and Tine are doing a great job for the Simon Community and they need your support.
Wear some loose clothes, preferably layers to be prepared for all type of weather and bring a mat (or a big beach towel). For contact details, directions and to find out who is teaching when, go to www.twopalmsyoga.com ..and when you go to the Yoga, say HI to Fiona and Tine from me, please! ;-)
HA'PENNY FLEA MARKET
The extremely active and buzzing Grand Social (formerly Pravda) near Ha'Penny Bridge is running a Flea Market in the pub every Sat from 12:00-17:00. The next Flea Market is on Sat 11 June. Vintage, Retro, Clothes, Music, Books, Furniture, Crafts, Bric-a-Brac, Food, Stalls, Live Performances, Vinyl Dj's. And if you want to sell something yourself, just contact hapennyflea@thegrandsocial.ie
thegrandsocial.ie/event/hapenny-flea
NATIONAL MUSEUM EVENTS
+ The Gallery Talk "The Shrine of the Cathach" will take place on Sat 18 June from 12:00-12:30 in Kildare Street (Archaeology) and it si suitable for all ages. "Join Cillian de Grás, historian, to explore one of the holiest reliquaries in Medieval Ireland, the shrine of the 'Cathach' or 'battler', made in the 11th century to house one of the earliest Irish manuscripts. No booking required." www.museum.ie/en/list/calendar-of-events.aspx?eventID=2340
+ The Family Tour "Big Fish in a Little Pond" will take place on Sat 18 June from 15:00-16:00 in Merrion Street (Natural History) and is suitable for families. "Join this tour to learn about some of the Museum's stranger exhibits, including Ireland's largest goldfish. No booking required." www.museum.ie/en/list/calendar-of-events.aspx?eventID=2339
DAY TIME SUN WATCH – ASTRONOMY IRELAND
Sat 18 June: 13:00 – Astronomy Ireland, Unit 75, Butterly Business Park, Kilmore Road. Artane, Dublin 5. Astronomy Ireland will host a Daytime Sun Watch at their headquarters in Artane every Saturday over the summer, where you will get to see the Sun in a way that very few people have ever seen before. Our closest star will show incredible detail using special filters that will reveal intricate detail on its surface. Activity on the sun has been hotting up as we approach a solar maximum and massive sunspots are visible most days. This is a free event and is suitable for all the family and all attendees will receive a European Space Agency DVD. www.astronomy.ie
CLONTARF FOOD & FUN FESTIVAL Clontarf Food & Fun Festival
Sat 18 June: 14:00-18:00 – End of Vernon Ave (Prom) stretching to Hollybrook Road, Clontarf, Dublin3. Clontarf , in association with Dublin City Council, invites to a day of fun to celebrate Clontarf Festival Fun & Food day on Sat 18 June. For the children there will be three-legged races, face painting, bouncy castles, arts & crafts and plenty of sports from all the local sporting clubs. Folks of all ages will be inspired by a karate demonstration and the youth boxers who will give a demonstration in a custom build boxing ring. There will be reptiles from the reptile zoo and a Bridgestone F1 formula Jordan Car is available. Local restaurants will serve delicious foods and Clontarf Business' will compete in a Tug of War later in the afternoon. www.dublinevents.com/events/festival/clontarf-food–fun-festival.php
FATHER'S DAY AT ST. STEPHEN'S GREEN SHOPPING CENTRE
Sat 18 June: 14:00-17:00 – St. Stephen's Green Shopping Center
A giant Scalextric track will be available for Grand Prix races for Dad's on the ground floor in the St. Stephen's Green Shopping Centre. www.stephensgreen.com/events.php
FATHER'S DAY AT DUNDRUM TOWN CENTRE
Sat+Sun 18-19 June: Dundrum Town Centre, Dundrum
A Sumo Wrestling Challenge will take place on Town Square from 14:00-16:00 each day. On the Saturday, put your Dad to the test with the Elverys Sports Dads Challenges – table tennis knock-outs, penalty shoot outs, and skipping challenges. TGI Fridays & Nando's will provide tasty treats. www.dundrum.ie/events/a-fabulous-fathers-day-line-up-planned/
CHILDREN'S ART WORKSHOP – BOTANIC GARDEN
Sat 18 June: 14:00-16:00 – National Botanic Gardens, Botanic Road, Glasnevin, Dublin 9. A Children's Art Workshop "Summer Fruit and Flowers" will take place. The group will closely examine seasonal flowers or fruit for example strawberries or lilacs. This close observation of nature will inspire an art-making session. www.botanicgardens.ie/news/events.htm
JOYCE IN CARTOONS – LECTURE – WRITERS' CENTRE
Sat 18 June: 15:00 – Irish Writers' Centre, Parnell Square North, Dublin 1
Alfonso Zapico from Asturias (Spain), was awarded the 'revelation author' prize at the Salón Internacional del Cómic 2010 in Barcelona. He has devoted three years to create Dublinés, a graphic novel based on the life of James Joyce. This piece captures moments, conversations, hardships and adventures that shaped one of the greatest figures of the 20th century. In Spanish with English translation available
dublin.cervantes.es/FichasCultura/Ficha73492_16_2.htm
ALEGRA + BASQUE PARTY – COACH HOUSE, DUBLIN CASTLE
Sat 18 June: 17:30 – The Coach House, Dublin Castle, Dublin 2
On Saturday 18 June, a special "Basque evening" takes place at Dublin Castle with Alegera, a brass band from Bidart (Biarritz), flown in for the occasion.
Basque culture will be celebrated through their traditional music and the typical food and drink from the region with free tastings. lets-french.ie/2011/alegera/
This event is part of the "Let's French… Festival of French Music". A 7 day Festival of concerts and screenings around Dublin with a wide selection of French music from the most contemporary Folk and Pop to the famous French Chanson! Admission is free.
ZOMBIE COMPUTER – ALBUM LAUNCH – WHELAN'S
Sat 18 June: 23:00 – Whelan's, Wexford Street, Dublin 2
Formed in June 2010 Zombie Computer quickly gathered a cult following. On Sat the launch of their "Indian Summer" Album will take place in Whelan's. Supporting act is "SertOne". www.zombiecomputermusic.com Admission is free.
www.whelanslive.com/index.php/archives/2257
RHYTHM ROCKER – THE GLOBE
"Rhythm Rocker at The Globe" is a weekly event in The Globe in Sth Great Georges Street, Dublin 2. It is a Rockabilly, R'n'R, Roots night with live bands Pavement Kings and The Wayward Sinner Boys (in alternating weeks, it seems) from 20:00 and with DJs from 23:00-01:30. Admission is free. www.globe.ie
REGULAR SATURDAY EVENTS
* Don't forget that the Temple Bar Markets (Food Market on Meeting House Square, Book Market on Temple Bar Square and the Designer Mart near Cow's Lane) are taking place every Saturday from 10:00-16:30. The Food Market is – until June – divided in parts and distributed in different locations in Temple Bar.
* The SuperNatural Food Market is taking place every Saturday from 09:30-15:30 in St. Andrews Resource Centre in Pearse Street, Dublin 2. www.supernatural.ie
* Dublin Food Co-op is open every Saturday (09:30-16:30) at Newmarket, Dublin 8 for organic wholefoods and sustainable household products, plus over a dozen producer stalls offering organic fruit and veg., baked goods, dairy produce, wines, hot and cold food, etc. Additional Co-op opening Thursdays 12:00-20:00. www.dublinfood.coop
* The weekly Honest2goodness food market with fresh meat, vegetables, fish, baked goods, wines in Glasnevin is open from 09:30-16:00. It is behind Lidl in the Industrial Estate just after the Glasnevin Cemetary coming from the City Centre. (www.honest2goodness.ie)
* At the Blackrock Market in the centre of Blackrock, you find 50 stalls selling collectibles, antiques, handmade goods, books, food + there's free popcorn and ballons&facepainting for the kids. www.blackrockmarket.com/ Opening: Sat+Bank Holidays: 11:00-17:30, Sun: 12:00-17:30
* Meditation through Breathing: Every Saturday from 11:00-12:00 this event will take place in Iveagh Gardens (at the back, near fountains). The event is free of charge, but since it is weather dependent, you are asked to call beforehand to ensure the class is on (087 2045168). Suitable for all. No previous experience required. Wear comfortable warm clothes and bring a yoga mat/light blanket.
* Blackhorse Flea Market + Car Boot Sale. Every Saturday from 10:00-18:00 the Blackhorse Market is taking place. You can reach it from Tyrconnell Road and from Kylemore Road and it is within 3 min from Black Horse stop on red Luas line. theblackhorsemarket.com
* Trad Session – Schoolhouse Pub in 2-8 Northumberland Road, Ballsbridge. Every Saturday from 20:30 singers, guitar, fiddle, banjo, accordion, whistle, pipers, bodhran etc are all welcome to join in. www.schoolhousehotel.com/
* The Black Sheep play Rock Covers from 22:00 in The Mezz 24/25 Eustace Street, Temple Bar, D2. Later Dj Glenn Brown (Dublin Calling). Admission is free.
* Havana Tapas Bar is inviting to a Salsa Night with afro-latin percussion every Sat night 22:30-02:00. Bachata, salsa, merengue, reggeaton with latin DJs. Food is available until 00:30 and usually there is plenty of room to get dancing and you are invited to add your own percussion. www.facebook.com/pages/Havana-Tapas-Bar/10503361821
* Salsa/Latin Party in the Merchant Arch Bar, opposite the Ha'Penny Bridge from 23:00-02:30. Admission free.
______________________________
______Sunday __________________
STREET PERFORMANCE WORLD CHAMPIONSHIP
(see Saturday for details)
LGBTQ PRIDE FESTIVAL
(see Friday for details)
SLOVAK CULTURAL WEEK – CFCP
(see Saturday for details)
POINT VILLAGE CAR BOOT SALE
Sun 12 June: 09:00-13:00 – Point Village (next to the Big Wheel) at the Point Theatre. The Point Village Car Boot Sale and Sunday Market is taking place next to the Point Theatre (The O2) every Sunday morning from 29 May – 29 Sept.. Up to 200 cars and 20 pop-up style marquees will offer their wares. www.irishcarboot.ie
CHILDREN'S ART WORKSHOP – PHOENIX PARK
Sun 10:30-12:30 – Phoenix Park Visitor Centre.
The weekly Children's Art Cart Workshops is taking place every Sun. Up to 15 children (5yrs+) can participate but they must be supervised by an adult. The next workshop is on 05 June. The schedule at www.phoenixpark.ie/newsevents/title,12181,en.html doesn't tell us what the topic is, but I am told that the workshop nevertheless continues. To confirm that it takes place and to find out this week's title ring 01-6770095.
BROCANTE FURNITURE MARKET – DUBLIN FOOD CO-OP
The Brocante Furniture Market will take place on Sun 19 June from 11:00-17:00 in the Dublin Food Co-op Hall at Newmarket Square where the Liberties Festival will take place as well. Admission is free. The Brocante market is a collection of antiques, furniture, collectables and curiosities from the past and present, second-hand, refurbished, antique and hand-crafted stuff for your house and garden. If you are an interior designer or just have and eye for style and are looking for a special piece or maybe a bargain then this is the market for you. Cafe on premises serving hot food as well as cakes etc. The market is held every 3rd Sunday of the month. www.thebrocantemarket.com/
CAR BOOT SALE MALAHIDE/SWORDS
Sun 19 June: 11:30-14:30 – Malahide Rugby Club (Estuary Road between Malahide and Swords). A Car Boot Sale in aid of St Francis Hospice and Malahide Rugby Club will take place. Sellers will arrive from 10:30 and will pay EUR 10, Admission for buyers is free and the "doors" open at 11:30.
MAYO ALIVE FESTIVAL – TEMPLE BAR
Sun 19 June: 12:00-18:00 – Dublin City Council Amphitheatre and Temple Bar
Mayo Alive, an interactive music and cultural festival celebrating the sights and sounds of Mayo is taking place on Sunday. It might not be the smartest decision to run another interesting festival on the same weekend as the Street Performance World Championship, but the interestingly named organiser, the "Mayo Association of Dublin" shunned the festival free weekends last week and next week hopefully for good reason. The event is free (funded under the Rural Development Programme and the Irish Government National Development Plan – pity that the Street Performance World Championship doesn't get any such monies!) and is headlined by the well-known Saw Doctors and has Tommy Fleming and The Smyth Family in the line up.
The main stage is at the Amphitheatre at Dublin City Offices, just behind Christ Church and in addition to music there will be story-tellers, face painters and children's entertainers. Outdoor activity experiences are Zorbing, Lazer-quest, Archery and Kayaking (all can be tried for free) and there will be detailed talks on mountaineering, raft-building and fishing.
Music workshops, literary events, poetry readings, a Battle of the Bands, in addition there will information about spa retreats, surfing, fishing, horse-riding, golf, climbing, kayaking, art, local food and niche craft organisations.
At the Amphitheatre, the Saw Doctors, The Smyth Family, Tommy Fleming & Band, Gráinne Uaile Pirate Extravaganza, Cór Maigh Eó and the Achill Pipe Band will perform. The Smock Alley Outdoor Stage will be for Laoise Kelly & Michelle O Brien and the The Westport Bluegrass Festival. The Exchange will host the TF Royal Battle of the Bands. In the Ampitheatre Marquee Venue the Scoil Acla Workshop: "Try an instrument presented by Scoil Acla" will take place and in the Amiptheatre Gardens a Fathers Day Treasure Hunt, the Interactive Activities (e.g. Zorbing, Archery etc) and a Family Picnic will take place. www.mayoalivefestival.com
LIBERTIES FESTIVAL
12-19 June: Liberties, Dublin 8
The weekend of the festivals is the 18+19 June 2011! ;-) The Liberties Festival – in its 41st year – started last Sunday, but this Sunday is the main day with a Car Boot Sale from 12:00-16:00 on Newmarket Square and with a Family Day Out (13:00-16:00) with Music, Street Entertainment including aerial circus performers, Barren Carousel and Children's Art Workshops on Newmarket Square as well. Check out the nicely done programme here:
libertiesfestivaldublin.files.wordpress.com/2011/04/liberties_events_page.pdf
In addition to all that the Brocante Second Hand Furniture Market will take place in the Dublin Food Co-op Hall at….. you guessed it right …. Newmarket Square. This will be a busy corner of the city.
COUCHSURFING PICNIC – PHOENIX PARK
Sun 19 June: 12:00-19:00 – Phoenix Park, Chesterfield Avenue, Dublin
This is not a déjà-vu experience again, the Couchsurfing Picnic is actually happening a third time. But this time they day is not well chosen with sooo many other things taking place: The Couchsurfing Community in Dublin is inviting to a picnic in Phoenix Park and everyone is welcome. Bring your own food and drink (to share if you wish), bring your own cups, plates etc and a blanket/sheet, etc. and bring your friends. :-) In addition you might want to bring frisbee, soccer/volleyball, other balls, hurleys, kites, cards, games, instruments. All details including exact location is here
www.facebook.com/event.php?eid=152603294813377
SUNDAY AT NOON CONCERT – HUGH LANE GALLERY
Sun 19 June: 12:00-13:00 – Hugh Lane Gallery, Parnell St North, Dublin 1
The weekly "Sunday at Noon" concerts are free and no booking is required. This week Finghin Collins (piano) will play pieces from Ludwig van Beethoven and Claude Debussy. www.hughlane.ie/past-sunday-concerts/396-finghin-colllins-piano
ACTIVE 8 – CHILDREN BICYCLE EVENT – SHANKILL
Sun 19 June: 13:00-17:00 – Shanganagh Park, Shankill, Co. Dublin
On Sunday Shanganagh Park in Shankill will be a hive of health and fitness with Active8, a free bicycle event (organised by Dun Laoghaire Rathdown) to encourage children to get out and get fit. Active8 is an afternoon of cycling events and will include Cycle skills and an obstacle area run by Biking.ie and All Mountain Experience. The event will also include a cycle trail around the park with medals for all those who complete the course, Bicycle maintenance checks and fixes and an off road cycle trail area coordinated by Biking.ie. Unicycle enthusiasts can learn to ride a unicycle with the DLR events Unicycle instructors and workshops or try cycling a seven-seater bike.
For something a bit different, have a go at making a smoothie with the blender that is powered by pedal power! The faster you pedal the more power you generate. And aon top of all that, the resident DLR Events DJ will be belting out summer tunes all afternoon. The idea behind Active 8 is to build a habit of regular exercise in a safe environment for children and bring back the bike in anticipation of long bright spring and summer days! www.dlrevents.ie/active8_11.html
THE METALS CYCLE + BIKE WEEK
Ireland's annual National Bike Week is taking place from 19-25 June. As part of this a number of cycling and awareness raising events are being organised including a family leisurely cycle along the Metals in Dún Laoghaire on 25 June at 14:00. All are welcome and encouraged to attend, but registration is essential. To register your interest for this event and get a full list of the activities taking place in the County during National Bike Week, contact Dún Laoghaire-Rathdown County Council at 01-2047026 or fgill@dlrcoco.ie or check out www.dlrevents.ie/pdfs/001855%20DLR%20Bike%20Week%20DL%20Leaflet%206pp%20web%5B1%5D.pdf
IRISH NAVAL VESSEL – SIR ROGERSON QUAY, DUBLIN
Sun 19 June: 13:00-16:00 – Sir John Rogerson's Quay, Dublin 2.
As part of the Mayo Alive Festival, the Irish Naval Vessel "L.E.Niamh" will be in Dublin and you will be able to visit the ship on Sunday. www.mayoalivefestival.com/index.php?option=com_k2&view=item&id=9:irish-naval-vessel-attending&Itemid=56
DUBLIN SKETCHERS – SUNDAY MEET-UP
The Dublin Sketchers Group is an informal group of typically hobby artists who go somewhere different in Dublin every Sunday (e.g. Collins Barracks, Farmleigh, Botanic Gardens, Dublin Castle), sketch for an hour or so, and then meet up for coffee afterwards and discuss their sketches. www.dublinsketchers.blogspot.com/ Find out on their website where they will meet and join them if you do some sketching/drawing yourself. Meeting time is usually around 14:00.
NATIONAL MUSEUM EVENTS
+ The My Museum event "Marvelous Mugs – Mask-making Workshop" is taking place in Collins Barracks (Decorative Arts & History) on Sun 19 June from 15:00-16:00 and is suited for Families with children aged 8-12. "Make fantastic faces with artist and Macnas prop maker Orla Clogher. Take your cue from the masks on display in the Museum and then recreate a mask of your own. No booking required. Places are limited. www.museum.ie/en/list/calendar-of-events.aspx?eventID=2342
PRINCE AND PRINCESS BALL – BRAY
Sun 19 June: 15:00-19:00 – The Royal Hotel Bray, Main Street, Bray. The Prince and Princess Ball is a free event for the kids with Fancy dress, DJ and Magic show plus lots more in aid of the Children to Lapland Appeal. Reserve your place on admin@childrentolaplandappeal.ie. I am not sure how this event works. Admission is free, but the purpose is to raise funds, so where and how are the funds raised? ireland.dublinevents.com/events/children/prince-and-princess-ball.php
GELMAN COLLECTION – LECTURE – IMMA
Sun 19 June: 15:00 – Lecture Room, Irish Museum of Modern Art, Royal Hospital Kilmainham. Dublin 8. Writer and Lecturer Bruce Swansey presents a lecture which investigates the cultural and political landscape of the Jacques and Natasha Gelman Collection of 20th Century Mexican art; an extensive collection of major artworks by renowned artists of the Mexican Modernist movement such as Frida Kahlo and Diego Rivera. This lecture marks the final week of this exhibition. www.imma.ie/en/page_212364.htm
SUNDAY SKETCHING – HUGH LANE GALLERY
Sun 19 June: 15:00-16:00 – Hugh Lane Gallery, Parnell Square North, Dublin 1
The next Sunday Sketching for 7+ Year olds has the title "Abstract Shapes and Patterns". No booking necessary. Admission is free and early arrival is recommended. www.hughlane.ie/childrens-workshops/forthcoming
NATIONAL GALLERY – FAMILY WORKSHOP
Sun 19 June: 15:00-16:00 – National Gallery, Merrion Square West, Dublin 2
The free "Picture This! Workshop" with the topic "Sculpture" with Iain Wynn Jones will take place. Admission is free and no booking required. nationalgallery.ie/whatson
NATIONAL GALLERY – LECTURE
Sun 19 June: 15:00-15:45 – National Gallery, Merrion Square West, Dublin 2.
The free lecture "Medieval to Contemporary Glassmaking in Ireland" with John Hearne, writer will take place. Free public lecture. www.nationalgallery.ie/whatson
SAUCY SUNDAYS – THE GRAND SOCIAL
Saucy Sundays is a live music session happening in the The Grand Social (former Pravda) near Ha'Penny Bridge. The next event will be on 26 June from 16:30-22:30. There will be NO Saucy Sunday this weekend! Check www.facebook.com/profile.php?id=100001494016795&v=wall to find out all details.
THE FLOOR SHOW – IRISH WRITERS' CENTRE
Sun 19 June: 20:00 – Irish Writers' Centre, Parnell Square North, Dublin 1
This free and open evening of song, poetry, prose and performance will take place at the Irish Writers' Centre. For more information or to perform please email thefloorshowiwc@gmail.com. www.writerscentre.ie/html/events/atthecentre.html
REGULAR SUNDAY EVENTS
* The Temple Bar Book Market is taking place every Sat+Sun on Temple Bar Square from 11:00-18:00.
* Jamestown Flea Market + Car Boot Sale. Every Sunday from 10:00-17:00 the Jamestown Market is taking place. You can reach it from Tyrconnell Road and from Kylemore Road and it is within 3 min from Black Horse stop on red Luas line. www.jamestownmarket.com
* The Odeon Bar & Grill (Old Harcourt Street Station, Dublin 2) are inviting all families on Sat+Sun from 12:00-18:00 to a "Matinee Brunch Club". Good Food, Kids movies (14:00) and kids under 3 eat for free. www.odeon.ie/matinee.html
* Afternoon Jazz in Café en Seine. The Sweet & Lowdown Jazz Trio play every Sunday from 14:00-16:00 in Café en Seine in Dawson Street. Admission is free. www.stellabass.com and a video is here gush.ie/clients/sweetlow/video/
* Sunday Roast is a weekly event in the Mercantile in 28 Dame Street from 21:00-01:00. Provided are free live music, games & roast potatoes. www.facebook.com/pages/Dublin-Ireland/Sunday-Roast/57594006610
* Graeme McKenna plays an acoustic gig (from trad to contemporary) every Sun at 18:00 in Number6 on Smithfield Square. www.number6.ie/
* "Loose Change" play in Gibneys Pub, New St., Malahide every Sunday from 18:00-20:00.
* Comedy Crunch – Shebeen Chic. The Comedy Crunch is a free Stand Up comedy downstairs in Shebeen Chic, Sth Great Georges Street from 21:00 every week. www.facebook.com/pages/The-Comedy-Crunch/83791357330
* From 21:00 in The Bleeding Horse on Camden Street "The Apollo Sessions" is a free show featuring multiple styles of original music from local and international musicians and songwriters www.myspace.com/thebleedinghorsesessions
* Every Sunday "The Latin Beat" will take place in the Odeon in Harcourt Street from 20:00-02:00. A band will play from 21:00-22:30, a Latin Beat Club, Brazilian DJs and Salsa Classes will be additional features. Admission is free. www.odeon.ie/
* The Burning Effigies are playing afrobeat, jazz, funk and soul every Sunday from 23:00 in Turk's Head in Parliament Street. www.turkshead.ie
* Gardiner Street Gospel Mass in St. Francis Xavier Church at the top of Gardiner Street near the junction with Dorset Street every Sunday at 19:30. Everybody is welcome independent from your level of religiousness. www.gardinerstreetgospelchoir.com
WEEKEND EVENTS
If you are just looking for Sunday events, please check the event list for Saturday as well. A good few events are taking place on Saturday AND Sunday, but it wouldn't make sense to list them twice.
______________________________
______Next Week_______________
———Monday————————–
ARCHIVE AT LUNCHTIME – FILM SCREENING – IFI
Mon 20 June: 13:10: Irish Film Institute, 6 Eustace Street, Temple Bar, Dublin 2
The IFI invites to free screenings of films from the IFI Irish Film Archive. Simply collect your free tickets at the IFI Box Office when you get there. (You might have to pay a 1 Euro membership for the day.) The film on Monday is "A Sense of Poetry: The Poem As Irony" (1975, 12min) This unusual short film, part of a Canadian educational series, is a visual illustration of the poem, The Beggars of Dublin, by renowned Canadian poet Alden Nowlan. It follows a visitor to Dublin as he disembarks from a plane and wanders the streets of Dublin encountering beggars and homeless people along the way. www.ifi.ie/cinema/dispfilm_07.asp?filmID=7373&Date=20/06/2011&PageID=15
ANNUAL CYCLING LECTURE – TRINITY COLLEGE
Mon 20 June: 19:00 – Edmund Burke Theatre, ARTS Building, Trinity College Dublin. "Cycling in cities – are we really serious?" is the title of the 2011 Annual Cycling Lecture to be delivered by the Director of the Bicycle Association and former CEO of Cycling England, the independent expert body on cycling promotion, Phillip Darnton. Admission free. For more information contact Damien Ó Tuama, Sociology Dept, dotuama@tcd.ie www.tcd.ie/Secretary/Communications/Noticeboard/data/19465.html
MOWING IN THE DARK – POETRY PUBLICATION LAUNCH – WRITERS CENTRE
Mon 20 June: 19:30 – Irish Writers' Centre, Parnell Square North, Dublin 1
The launch of "Mowing in the Dark", a poetry publication with selected poems by Pauline Fayne, will take place on Monday. www.writerscentre.ie/html/events/atthecentre.html
WHAT THE FOLK? – WORKMAN'S CLUB
Mon 20 June: 20:00 – The Workmansclub, 10 Wellington Quay, Dublin 2
From June-September 2011, "What the folk?" will showcase some of the country's finest acts. "This artist showcase is calling for the country's finest musicians to rock their folking socks off and in a bid to win a prized slot in the esteemed Spirit of Folk festival in September 2011."
Every Monday night three acts will battle it out to win the public vote and get through to the final heat at the end of each month. The final will take place in early September in front of a live panel of guest judges. Folk acts of all shapes, sizes and sounds are invited to enter and try for their chance to feature in one of the country's most unique and valued folk festival "Spirit of Folk" (www.spiritoffolk.com)
The line up on 20 June is Miss Paula Flynn, Marianne Lee, The Travelloes.
www.theworkmansclub.com/2011/06/14/what-the-folk-200611/
SONG CYCLE – WHELAN'S
Mondays (starting 30 May): 20:00 – Whelan's, Wexford Street, Dublin 2
Song Cycle is a new weekly singer songwriter showcase every Monday, upstairs in Whelan's. This week's line up is Scott McWatt, Cal Folger Day, The Longtails. Admission is free. www.whelanslive.com/
SOLAR TRIO – GIG – ANSEO, CAMDEN ST
Mon: 21:00 – Anseo, Camden Street, Dublin 2
The first three Mondays of every month the Solar Trio with guests, host a free improvised music gig upstairs in Anseo on Camden st. Creating their own unique takes on old jazz standards along with totally improvised on the spot jams. Expect swing and hard, deep grooves meshed together with post progressive and contemporary meandering sections.
REGULAR MONDAY EVENTS
* Every Mon from 20:00-22:00 in Bewley's Cafe Theatre, 78 Grafton Street, the music collective the 'Lazy Band' is playing roots, trad and folk songs from Ireland, England, America. Admission is free. Laid-back atmosphere, unplugged and informal. www.facebook.com/pages/The-Lazy-Band/137845161717
* 'Hugh Cooney Don't Like Monday', a cabaret and live visual performance by Hugh Cooney, will take place every Monday night from 20:30 at The Pygmalion, South William Street, Dublin 2 (in Powerscourt Shopping Centre). Admission free. www.facebook.com/pygmaliondublin
* From 21:00 in the International Bar, 23 Wicklow Street: The Glór Sessions feature acoustic singer-songwriters, comedy, spoken word and poetry hosted by Stephen James Smith. Entry is free. www.stephenjamessmith.com/Glor.html www.facebook.com/TheGlorSessions
* In O'Byrne's Beverage House at 199 King St North (Corner of Capel Street and Bolton Street) a live music session "Jam with Karmann Reeves" will take place. Musicians are welcome to participate. www.facebook.com/profile.php?id=100001158421465
+ Comedy Night in Panti Bar. A new free Comedy Night with comedy improv, stand up and sketch every Monday night in Panti Bar on Capel St from 21:00. entertainment.ie/event/Comedy/Pantibar/A-Bear-A-Bull-And-A-Chicken-Walk-Into-A-Bar/2563419.htm
* From 21:30 a traditional Irish music session is taking place in Kennedy's Pub in Drumcondra. Admission is free.
* From 22:00, the front bar of Whelan's is the venue for the Open Mic event "Acoustic Nightmares Night", organised by the band The Mighty Stef and some members from The Last Tycoons. This is a free event. www.facebook.com/pages/THE-MIGHTY-STEF/17575454643
* Upbeat Generation is playing Soul/Funk/Rock Covers in The Mezz, 24/25 Eustace Street, Temple Bar, D2 from 22:00. Later: DJ Rasheed. Admission is free.
———Tuesday————————
DUNDRUM FESTIVAL
The Dundrum Festival will take place from Tues 21- Sun 26 June with the main events over the weekend of the 26 June. Have a look here for details:
dundrumfestival.ie/events.htm
NATIONAL GALLERY LECTURE
Tues 21 June: 10:30-11:15 – National Gallery, Merrion Square, Dublin 2
The free public lecture is entitled "The importance of training in Irish Arts and Crafts". Admission is free. www.nationalgallery.ie/whatson
TALES OF MEDIEVAL DUBLIN – WOOD QUAY VENUE
Tue 21 June: 13:00-13:45 – Wood Quay Venue, basement of Dublin Civic Offices, Wood Quay, Dublin 8. The Friends of Medieval Dublin and Dublin City Council invite to the new series of Tales of Medieval Dublin, a yearly lunchtime lecture series exploring the lives of seven different and fascinating inhabitants of Medieval Dublin. It will be officially launched on Tuesday 21 June at 13:00 in the new Wood Quay Venue, Civic Offices, Wood Quay, Dublin 8. Following the launch, Stephen Harrison will present 'The Viking's Tale', on how new research on a group of artefacts found in a gravel pit at Islandbridge in 1866 is casting new light on the earliest Viking inhabitants of Dublin.
Each of the six subsequent lectures will run on a Tuesday mid-month from July to December in the Wood Quay Venue of Dublin City Council. Admission is free and no pre-registration is required. http://www.fmd.ie/events/110614-tales-of-med-dublin.html
ELIZABETH WASSELL – BOOK LAUNCH – GUTTER BOOKSHOP
Tues 21 June: 18:00-19:30 – Gutter Bookshop, Cow's Lane, Temple Bar, Dublin 8. The Book Launch of "Sustenance" by Elizabeth Wassell will take place. Her new novel centres on Lily, an American food critic living in Dublin, whose tumultuous past threatens to catch up and overwhelm her present. Admission is free. http://gutterbookshop.com/
FETE DE LA MUSIQUE – FRENCH FRIDAY – GRAND SOCIAL
Tue 21 June: 19:00 – Grand Social (former Pravda), Liffey Street, Dublin 1
That was probably not intended: TWO "Fete de la Musique" events for the French community (and everybody else) in Dublin on the same evening in separate venues? Something went wrong there. The new French Friday team is inviting to the Grand Social from 19:00 with
– Live drawing with French artist Gaetan Billault!
– Sébastien Escalante chante Jacques Brel!
– Pub quizz with a lot of delicious French Chocolates to win with our sponsor Nicolas Chocolatier Paris
– Barbecue (special deals)!
– French music
– French movies -> The Red Balloon, L'enfer (unfinished movie with Romy Schneider), Jules et Jim www.facebook.com/FrenchFriday
french-friday.com/
And only two hours later on the other side of the Liffey, the Amsterdam Beat Club will take place:
AMSTERDAM BEAT CLUB – FRENCH MUSIC FESTIVAL – SOUTH WILLIAM
Tues 21 June: 21:00 – South William, 52 William Street South, Dublin 2
Another free "Let's French… Festival of French Music" event (see Saturday) is the Amsterdam Beat Club event on Tuesday. The South William welcomes Amsterdam Beat Club on Tuesday 21 June, the date of la Fête de la musique, for an unforgettable night with an un-beat-able cocktail of the very best Vintage Music from Swingin' Sixties Sounds to Ska music! Amsterdam Beat Club parties are generally organised at different venues and often feature top dj's, live bands, Burlesque Shows, Musical Side-Shows and Cult-film projections! lets-french.ie/2011/amsterdam/
REGULAR TUESDAY EVENTS
* Open Mic Night with The Last Tycoons in O'Donoghue's on Suffolk Street every Tues from 20:00. It's free and anyone can get up, sing a song or do whatever they like. www.facebook.com/pages/ODonoghues-Open-Mic/71834618844
* O'Byrne's Beverage House at 199 King St North (Corner of Capel Street and Bolton Street) has a live music session with Sean Og McKenna and Friends every Tue at 21:00. Musicians welcome to participate. www.facebook.com/profile.php?id=100001158421465
* Live Jazz and Blues from 21:00 every Tuesday in the International Bar on 23 Wicklow Street, Dublin 2.
* In the Bankers Inn on Trinity Street (off Dame Street) at 21:30: An acoustic singer-songwriter session hosted by Dave Murphy. A contribution is requested but not required. This is a listening club so is very quiet and features a lot of experienced songwriters trying out new material. www.myspace.com/davemurphyandfriends
* From 21:30, O'Briens on Dame Street (next to the Mercantile Pub) is the venue for a further Open Mic event of acoustic rock'n'roll organised by the band The Mighty Stef. Admission is free. www.facebook.com/pages/THE-MIGHTY-STEF/17575454643
* White Chocolate is playing Rock Covers from 22:00 in The Mezz, 24/25 Eustace Street, Temple Bar, D2
———Wednesday———————-
LUNCHTIME BIKE RIDE
Part of the Dublin Bike Week is the Lunchtime Bike Ride at 12: 45 on Wed 22 June. Check the Saturday section for further details about the Bike Week and about this specific event. www.dublincitycycling.ie/blog/index.php/2011/06/lunchtime-bike-ride/
ARCHIVE AT LUNCHTIME – FILM SCREENING – IFI
Wed 22 June: 13:10: Irish Film Institute, 6 Eustace Street, Temple Bar, Dublin 2
The IFI invites to free screenings of films from the IFI Irish Film Archive. Simply collect your free tickets at the IFI Box Office when you get there. (You might have to pay a 1 Euro membership for the day.) The film on Wed is "See You At The Pillar" (1968, 18 min). An entertaining British-produced tourist film which uses quotations from Dublin's literary notables (Joyce, O'Casey and Wilde among them) to illuminate the character of the city. The film features a dialogue between an English visitor and a native Dubliner while old rebel songs giving the film a humorous punchy tone. www.ifi.ie/cinema/dispfilm_07.asp?filmID=7374&Date=22/06/2011&PageID=15
FILM SCREENING – INSTITUTO CERVANTES
Wed 22 June: 18:00 – Instituto Cervantes, Lincoln Place, Dublin 2, quite near the National Gallery. – The Spanish Cultural Institute, Instituto Cervantes, is inviting to the film screening of "El caballero Don Quijote" (2002) by Manuel Gutiérrez Aragón (in Spanish with English subtitles). dublin.cervantes.es/FichasCultura/Ficha72943_16_2.htm
ARGENTINIAN & IRISH DEBT – PUBLIC TALK
Wed 22 June: 19:00 – LASC Offices, 5 Merrion Row, Dublin 2
"The Argentinean Debt Experience and Ireland" is the title of a public talk. In December 2001, Argentina experienced an unprecedented economic crash, with a 75% devaluation of their currency. Enormous hardship ensued for their people and large scale populal mobilisation. The economic collapse included the largest sovereign default in the history of modern finance. Since then the Argentine economy recovered by doing exactly the opposite to what they were told by the International Financial Institutions (with a 100% payoff to the IMF). Argentina's experience is poignantly relevant to Ireland today, yet the Irish media continues to demonize the Argentina's actions through misinformed reporting. Tony Phillips is an Irish Researcher at the School of Economics of the University of Buenos Aires (UBA), he is an activist on sovereign debt in Argentina and a technical advisor on specialist aspects to latin governments. He has followed the situation closely in Ireland and published a number of articles and letters to the editor, e.g.: www.projectallende.org/archives/2010_12.html#000163 He will discuss some of the historical context, the parallels and the differences between the Irish and the Argentine experience and will take a sneak peak into the future at Ireland's options and their possible consequences; adding a little hindsight. The presentation will be interactive incorporating video. www.lasc.ie/content/public-talk-argentinean-debt-experience-and-ireland
JAZZ – O'REILLY'S PUB – SANDYMOUNT
Every Wed from 21:00-23:00, The Swing Factory (Paul Sweeney – trumpet, Neil McMahon sax, Bob Whelan vocals/keys Dave Fleming bass, Ian Hyland – drums) will be playing Jazz in O'Reilly's Pub in Sandymount, D4. Admission is free.
REGULAR WEDNESDAY EVENTS
* The "Havana International Language Exchange" is taking place every Wed from 16:30-19:30 in Havana Tapas Bar in George's Street. There are many Spanish speakers and English-speakers are explicitly invited, but everyone else is certainly very welcome too, to meet for a chat to improve your Spanish or English. www.facebook.com/pages/Havana-Tapas-Bar/10503361821
* "The Zodiac Sessions" is a regular open mic event from 20:30 in Bruxelles (between Grafton Street and Westbury Hotel) for unsigned musicians. Admission is free and there is a different line-up every week. www.thezodiacsessions.com/
* "The Song Room" is another open mic event. It takes place in The Globe in George's Street at 20:30 every Wednesday. www.hamletsweeney.com/events/
* The Alex Mathias Jazz Quartet will perform every Thursday from 21:00 in the International Bar on 23 Wicklow Street. www.alexmathias.com/
* Traditional Irish Music Session in Hedigan's (The Brian Boru) in Phibsborough from 21:30 every Wednesday. If you play an instrument you are especially welcome (all levels are welcome).
* Seven Deadly Skins are playing Reggae/Ska Covers from 22:00 with DJ Dotsie later. The Mezz, 24/25 Eustace Street, Temple Bar, D2. Admission is free.
———Thursday————————
PIPEWORKS FESTIVAL
Thurs 23 June: Christ Church + St. Anne's
From its beginnings in 1980 as the Dublin International Organ & Choral Festival, Pipeworks has brought to Irish audiences a diverse programme of music-making with the organ at its centre performed in the cathedrals, churches and concert halls which house them. Every three years, Pipeworks runs a ten-day festival which has developed a reputation for innovative programming. The next festival will take place from 17-25 June 2011. The Dublin International Organ Competition (which forms the festival's core) attracts young virtuosi from every corner of the world and has secured Ireland a respected position in the international organ-playing scene. On Thursday a number of free Pipeworks Festival events take place in Dublin:
+ 10:10-12:45 : Christ Church Cathedral: Dublin International Organ Competition: Semifinals
+ 13:15: St Anne's Church, Dawson St – Seminar: Women and Church Music throughout the ages with Dr Aisling Kenny
+ 14:15-16:40: Christ Church Cathedral: Dublin International Organ Competition: Semifinals
+ 18:45: Christ Church Cathedral: Adjudication of Semifinals
www.pipeworksfestival.com/festival-programme2011.html
www.pipeworksfestival.com/festival.html
KATE O'TOOLE – LUNCHTIME READING – NATIONAL LIBRARY
Thurs 23 June: 13:00-13:30 – Seminar Room, National Library of Ireland, Kildare Street, Dublin 2. This Lunchtime Reading & Reflection with Kate O'Toole is part of the Summer's Wreath Programme, which celebrates the creativity and legacy of William Butler Yeats. Kate O'Toole is an Irish actress whose film roles have included Dancing at Lughnasa and The Dead. Her TV credits include the role of Lady Salisbury in The Tudors. Kate was awarded the British Arts Council/Barclays Theatre Awards for Best Actress 2001 for Three Tall Women and was nominated for Irish Times/Irish Theatre Awards, Best Actress 2002, for her role in Dead Funny. www.nli.ie/en/list/current-events.aspx
JOHN STEPHENS + SARAH REES BRENNAN – EASON'S
John Stephens and Sarah Rees Brennan Event will be in Eason's O'Connell Street on Thurs 23 June at 18:00 for a Reading, Chat, Q&A and Meet & Greet. Sarah is the author of the 'Demons Surrender' and John the author of the 'Emerald Atlas' and former producer of the OC and Gossip Girl. This is a tickets event. Contact 01-8583815 for details. www.eason.ie/events
CLARA ROSE – IN-STORE EVENT – TOWER RECORDS
Thurs 23 June 18:00 – Tower Records, Wicklow Street, Dublin 2
Clara Rose will perform in Tower Records. www.towerrecords.ie/News/212
OPERA IN THE OPEN – DUNDRUM TOWN CENTRE
Thurs + Fri 23-24 June: 18:30 – Dundrum Town Centre, Dundrum
Excerpts of Giuseppe Verdi's "La Traviata" will be performed outdoors on Pembroke Square in Dundrum Town Centre. Both performances will be presented by the Dundrum Arts & Cultural Festival, and seating will be provided. Pembroke Square is adjacent to Harvey Nichols Menswear. www.dundrum.ie/events/opera-in-the-open-2/
YELP PING PONG SOCIAL CLUB – TWISTED PEPPER
Thurs: 18:30-22:00 – Twisted Pepper, Basement, Abbey Street, Dublin 1
The Yelp Ping Pong Social Club is a free weekly event at the Twisted Pepper in Abbey Street. Each week on a Thursday from 18:30-22:00 you can come along to prove your ping pong potential and be crowned 'King Pong' or just sit back, watch balls fly. www.yelp.ie/events/dublin-yelp-ping-pong-social-club
THE BEAUTY SPOT – DAKOTA BAR
Thurs 19:00-01:00 – Dakota Bar, 8/9 South William Street, Dublin 2
"The Beauty Spot at Dakota" is a weekly night of Fashion, Beauty, Shopping and Drinks in association with Style Nation. Beauty tips and advice given by Top Make Up Artists, Hair Stylists, alongside a 'Pop Up Shop' hosting vintage & contemporary fashion and accessories. Different theme and treatments every week.
www.facebook.com/group.php?gid=114929628540407
LADYDOLL – WHELAN'S
Thurs 23 June: 20:00 – Whelan's, 25 Wexford St., Dublin 2
Ladydoll are an avant-garde piano/guitar rock 4-piece from Cork. They released their debut album "The Knife Thrower And His Wife" during 2010 and will perform in Whelan's new material in Thursday. Supporting act is "Toy Soldier". Admission is free. www.myspace.com/ladydollband
www.whelanslive.com/index.php/archives/2371
RAILWAY SESSIONS – OPEN MIC – O'REILLY'S ROCK BAR
Thurs: 20:30 – O'Reillys Rock Bar, underneath Tara Street DART Station, Dublin 2
If you are a Singer, Songwriter, play an Instrument or just want to jam then come to the Railway Sessions in O'Reilly's every Thurs at 20:00 and showcase maybe a new song or a cover. All performing musicians will receive a complimentary drink. The event starts at 20:30. To contact the organisers: info@dublinsocialtv.ie An Indie-Rock Club starts immediately afterwards at 23:00. Admission free.
entertainment.ie/event/gigs/O%27Reilly%27s-Rock-Bar/Railway-Sessions/2575255.htm
ODEON MOVIE CLUB
Every Thursday the Odeon Pub in Harcourt Street is running a Classic Movies Club from 20:00. No cover charge. The theme for June is "Sci-Fi Season" and the movies are 16 June: Alien; 23 June: Planet of the Apes; 30 June: Metropolis. www.odeon.ie/gallery.html
REGULAR THURSDAY EVENTS
* Quiz Night in The Lotts Cafe Bar, 9 Lower Liffey St, Dublin 1. Every Thurs a quiz night with great prizes is taking place at 20:00/20:30 depending on football. Participation is free.
* Dimestore Recordings run a weekly event in Sweeney Mongrel's, Dame Street (formerly Le Cirk) with a variety of bands and performers. It starts at 20:00 and the line up is here: www.facebook.com/profile.php?id=100000163463304&sk=wall
* "Thirsty Thursday" Open Mic Night from 21:00 in the Bridge Inn in Chapelizod Village. www.facebook.com/pages/The-Bridge-Inn-Chapelizod/350005960758
* Open Music Night in Darky Kellys pub in Fishamble Street, Christ Church, Dublin 8 organised by the music duo R.E.D.. Would you like to perform or just listen? Names of contributors are taken from 21:30 and the gig starts at 22:00. www.facebook.com/pages/Open-Mic-Night-Dublin/121048244620948
www.myspace.com/redmusic11
* The Bionic Rats play live Reggae and Ska every Thursday in Turk's Head from 22:00. Admission is free. www.facebook.com/TURKSHEADDUBLIN
———Friday————————
SJ MCARDLE – IN-STORE EVENT – TOWER RECORDS
Fri 24 June 18:00 – Tower Records, Wicklow Street, Dublin 2
SJ McArdle will perform in Tower Records.
www.towerrecords.ie/News/212
BUDDHISM AND THE ECONOMIC CRISIS – CENTRAL HOTEL
Fri 24 June 19:00 – Central Hotel, Exchequer St., Dublin 2
"Buddhism and the Economic Crisis" is the title of a Public Meeting with Ken Jones, author of "The New Social Face of Buddhism". The same speaker will lead a workshop entitled "Transforming self – transforming society" on Saturday 25 June, 11am-1pm, at the Central Hotel.
What has Buddhism got to offer in relation to the global crisis of capital? Ken Jones, a proponent of socially engaged Buddhism, offers a provocative analysis of the world economic crisis from the perspective of Buddhist teaching. His lecture on Friday night will be followed on Saturday morning by a short workshop aimed at showing how reflective practice can be integrated with social and political engagement.
These events will be of interest both to Buddhists who wish to put their insights into practice in a social or political context, and to activists who wish to bring clarity of vision to their activities through reflective "inner work". No admission charges are mentioned, but it is not stated either that Admission is free, so you better check beforehand. www.indymedia.ie/article/99669 www.indymedia.ie/attachments/may2011/buddhismandtheeconomiccrisisflyer.pdf
DUBLIN CITY OF SCIENCE TWEETUP
Fri 24 June: 18:00-20:00 – Science Gallery, Pearse Street, TCD, Dublin 2.
This is a call for all Irish science bloggers, podcasters, twitter addicts and on-line science warriors to come to the Science Gallery Cafe on Friday 24 June for the first #dub2012 tweet-up /meet-up. For more details and to book your place check
www.sciencegallery.com/events/2011/06/dublin-city-science-tweetup Admission is free and everybody is welcome.
SONGS OF PRAISE – MERCANTILE
From Fri 10 June the weekly Rock & Roll Karaoke event in Dublin has a new home. After a long time in The Village, Songs of Praise have now moved to the Mercantile in Dame Street. And the new day for the Karaoke night will be Fridays from 23:00. Admission is free.
———Pre-Announcements————————
This section contains events that will happen in the future. Some of them require free tickets and it is mentioned where this is the case. Put the events in your diary and for the ticketed events hurry to request your tickets:
INNOVATION UNPLUGGED – NATIONAL COLLEGE OR IRELAND
Wed 29 June: 14:00 – 16:30 – National College of Ireland, IFSC, Dublin 1
As part of the Innovation Unplugged series, NCI Business Incubation Centre is running a Masterclass on 29 June called "Open Innovation – Head in the cloud". Through Open Innovation learn how to use Cloud Computing for your company with practical advice on the benefits of using the cloud for your business. Ian Lucey from Lucey technologies will deliver a practical session on how Lucey technology have grown their business using cloud computing, Microsoft will cover Cloud computing and its benefits from a global perspective. IBM will host a mastermind session on cloud computing and Mason Hayes and Curran will be running a session covering off the legal aspects. You will have to register here to secure your place
www.ncirl.ie/site/event_form.asp?id=256 www.ncirl.ie/Events/Innovation_Unplugged_-_Head_in_the_Cloud
TEMPLE BAR TALKS
On Thurs 30 June, Temple Bar Cultural Trust will host the first of a number of Temple Bar Talks. The title is "Enhancing Ireland's role in European cultural and creative industries" and the event will take place in the European Union House, Dawson Street, Dublin 2. Detailed information is available on blog.templebar.ie/?m=201106 and for bookings contact Temple Bar Cultural Trust on 01 677 2255 or email Cicilia Lundberg at clundberg@templebar.ie.
______________________________
______This is odd!!______________
Please note: This section contains observations taken from the world I live in that strike me as odd. I express my personal opinion and you might not share it. If you are easily offended by opinions that are not identical with your own, please don't read this section. ;-)
PEOPLE BEHAVE WEIRD
Have you ever spent time thinking about the weird behaviour of us human beings? In Greece they demonstrate against the government and wreck the place because they don't like the fact that the government is trying to reduce the expenditure. What purpose do the demonstrations have? Will Greece be better off if the Government stops saving and increasing taxes? jrnl.ie/156480
In Vancouver masses destroy their OWN city because their Hockey team lost against a US team. I find it weird at best of times that people are prepared to destroy others' property, but to damage your own city because a foreign team won? Where does that make sense? www.rte.ie/news/2011/0616/vancouver.html
In Ireland, we are a lot more peaceful. Luckily! However, sometimes it would be good to express the opinion with a loud voice., but could anybody be bothered?
We human beings are odd! ;-)
–Advertisement————————————
MySURVEY – Get rewarded for taking part in surveys. You can make your opinion count AND at the same time get vouchers as rewards or donate to a charity!
clk.tradedoubler.com/click?p=83237&a=1719778&g=17705998
——————————————————–
—————–
Let's hope and pray that the weather will be better from this evening, because with sooo many festivals taking place this week, a bit of warm sunshine would be sooooooo nice! Help praying to the weather gods!
Have a great weekend!
Take care,
–Joerg
dublineventguide@gmail.com
www.dublineventguide.com
www.facebook.com/DublinEventGuide
*********************************************
For donations please go to www.perfectresults.info/donation.htm
**********************************************
You are receiving this newsletter because you have subscribed to it!!
If you don't want to receive this mail anymore, just click on the link at the bottom of this mail. It would help me if you told me in an e-mail why you decided to unsubscribe, but that is not a "Must". If you only want to stop receiving the newsletter temporarily, you can – if you wish – discuss this with me by e-mail so that we find a solution that makes sense to you. If you unsubscribe using the link at the bottom of the mail and there is a chance that you – at some stage – want to re-subscribe, please make sure that you keep a mail with the "unsubscribe link" because I will not be able to add you anymore to the list once you have unsubscribed using this link. The only way you can re-subscribe is to follow that specific link and change the settings yourself.
This Event Guide (the "Dublin Event Guide (for Free Events)") is an Event Guide with a difference. It covers mostly free events based on the thinking that free events deserve additional support and that non-free events have the money to pay for advertisement. The Guide is a _guide_ and not just a listing and is therefore at times quite extensive. It is sent for free to anybody who is interested and if you want to be added to the mailing list or know somebody who would like to receive this guide, just send a mail to dublineventguide@gmail.com with the Subject "Subscribe".
If you have feedback – good or bad – PLEASE tell me via the same e-mail address.
BTW: I am not paid or otherwise rewarded for compiling and distributing this Event Guide it is purely a hobby so your donations are needed: www.perfectresults.info/donation.htm. Advertisement in or sponsorship of the Dublin Event Guide (for Free Events) is possible and very welcome, please contact me for more information.
Please note: The Dublin Event Guide (for Free Event) is not related or connected to the former fortnightly printed publication "the event guide" that you found until December 2008 in pubs and other venues.
Copyright 2011 by Joerg Steegmueller.
***********************************************