May 28th, 2010
———————————————————————
| DUBLIN EVENT GUIDE (for Free Events) No. 154
| 28 May 2010 Subscribers: 6554
———————————————————————
Hi all!
I hope you are making the most of the good weather! I know, it is tempting to skip work and to go for a walk, after all you never know when it will end. ;-)
Last night I went to the Dublin City Soul Festival Launch night and heard some of the 11 (!) bands that played there from 17:00-00:00. It was a good atmosphere, a nice evening and some very impressive bands! So, the Dublin City Soul Festival was launched in style and now make sure that you don't miss it. Check the Friday section for all details of the events in the next few days.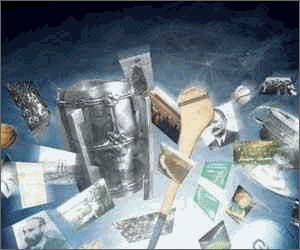 The weekend will be busy and so will I. ;-) Ohh, and another thing that is very busy this week is the Competition Section. Have a look at all the opportunities to win tickets. That reminds me of something: You know how often you can win a PAIR of tickets? I guess that winning a pair wouldn't be a problem for most of you because you have one or a number of friends that you can ask if they want to come with you. Do these friends get the Event Guide too? If not, you should suggest to them that they subscribe, because that will DOUBLE your chance to win and helping others to find free events is a particular good deed, if they subscribe to this newsletter! ;-) Did you see that we reached another milestone? We are now 6500 people in the Dublin Event Guide Community and with your help, we will make it to 7500 before the end of the year. I can NOT do it on my own, so I need your help! Spread the word, let everybody know and tell them that to subscribe they only need to send a mail to dublineventguide@gmail.com. This might help you: www.perfectresults.info/event_guide_mini_flyers.pdf
www.perfectresults.info/event_guide_tear_off_poster.pdf
The "Feel Good Slot" this week will tell you something about ATTITUDE! Positive attitude, actually. Listen to it, and let me know if you need help with it! www.youtube.com/watch?v=Xd8aTtgs33w And once you have a positive attitude, you can spread it to others AND it is fun! :-)
————-
This week Marie N, Sarah M., Kalle R., Mervyn M. and Thomas D. sent me a donation and I appreciate their support hugely. If you want to support my weekly work too and want to make me smile, you can donate here: www.perfectresults.info/donation.htm
[ad]
This newsletter is a spare-time activity of mine for which I am not paid. It is not a commercial project and if you like it, you are invited to help with a donation. You can donate as much as you want or can, but if you need some guidance, maybe consider just ONE Euro per month or – to make it more practical – a donation of 12 Euro per year (that is just 25 cent per newsletter). Where else can you get such a vast amount of useful information for just 25 cent. ;-)
You can donate using PayPal or your credit card by following this link to the PayPal donation page www.perfectresults.info/donation.htm If you want to transfer money to my bank, just drop me a mail to dublineventguide@gmail.com and I will send you the details.
This Event Guide is sponsored by Esme E, Cliodhna D, Brian L, Padraig S, Kathie S, Orla niF, Jef B, Susanna N, Kate C, Nicola J, Claus Sch, Gordon S, Jeanne M, Fiona O'C, Marta M, Angela C, Isabelle F, Saundra S, Meisoon N, Ruth F, Valerie McN, Estelle O, Aoife M, Mairin M, Fionán O'L, Maeve L, Blaithin O'D, Ciara D, Mike G, Andrej G, Deirdre R, Vanessa O'L, Chris McK, Frank B, Dolores P, Cornelia K, Cathy A, Orla C, Kevin McC, Steph G, Wanda J, Siv M-J, Niamh niS, Gwen H, Jasmin T, Ian O, Eva C, Will P, Gráinne P, Caroline R, Elizabeth F, Suzanne B, Adele G, Jack C, Keeva H, Mairead MacM, Niamh G, Siobhan C, Jackie B, Penny O'D, Kathryn K, Aidan G, Ciara G, Deirdre L, Stephen D, Mary Q, Donald P, Aidan C, Julia Sch, Isak R-B, Sharon O'S, Brajan V, Nancy O'D, Zelie McG, Niamh K, Jennie R, Semin S, Gavin H, David G, Becky B, Emer niB, Niamh N, Esme E, Ciaran H, Louis M, Gerard Ph, Monika E, Mark K, James O'H, Pere SC, Marsha D, Sarah McC, Patrick O'C, Sandra R, Christoph Sch, Deirdre O'B, Ellen C, Eimear O'F, Luna B, Leslie C, Elaine McH, Elva O'G, Deirdre G, Martin O'M, Maeve C, Ciara O'C, Sarah D, Patrick C, John O'R, Brian C, Brian R, Caroline C, Elaina O'N, Eilis C, Sandra R, Geraldine D, Nora W, Rachel M, Renata V, Carine S, Ruairi O'G, Donna D, Clare D, Tuna Y, Lisa S-O'G, Aga G, Anna B, Ian S, Joan W, Brian R, Bear N, Sebastian B, Tina M, Will McA, Siobhan H, Soeren G, Sheila McC, Regina Q, Marc F, Kieran O'C, Alan S, Orla K, Mike G, David N, Atri B, Damian L, Orna McE, Colm K, Grainne+Kieran C, Paul A, Cathy A, Damien McK, Sharon O'S, Malachy B, Eily O'C, Bridin McI, George K, Fergus O'C, Caitriona F, Marie N, Sarah M, Kalle R, Mervyn M, Thomas D and www.stickyfingerstravel.com (The travel guide for parents travelling with their children.), www.flamencoindalo.com (A group that supports and promotes the art of Flamenco in Ireland.), www.thepaulkanegallery.com (A great Art Gallery, located at 6 Merrion Square, which supports contemporary Irish artists.) and www.a1computers.ie in Dun Laoghaire/Cabinteely (…who repair computers, printers and sort out Internet problems fast and who sell computers, laptops and lo w priced printer cartridges). The main sponsor is www.kravmagaireland.com, the self-defence training centre for everyone, which provides regular 12-week or 2-day self-defence training courses for beginners.
All events listed in this Event Guide are free of any admission charges (or at least appear to be free) unless otherwise stated. I try to find confirmation in all cases and do my best to double-check the information. However errors can happen and therefore no promise for correctness can be given.
______________________________
______Joerg's Picks______________
This section is intended to provide some help in picking and choosing from the huge number of events by sharing with you what I will/might or would do. This is not a "best of…" list and if an event is not listed here, it by no means implies that the event is not interesting. Instead my "picks" are just based on my personal preferences. All events mentioned here are described in detail further down.
–Advertisement————————————
WEALTH PROPULSION SEMINAR – 2.5-DAY EVENT IN DUBLIN
Chris Howard will – probably for the first and last time this year – be in Dublin from 28-30 May. You will learn how to use the thought processes and strategies of the super rich to create wealth in your own life. If you want learn how to be rich, happy and successful you must attend this free 2.5 day seminar. Register for free tickets here: www.wealthpropulsion.co.uk/?af=CLA1035324
——————————————————–
This weekend, I will be super busy and won't be able to do all the things I would like to do, but I know I will cram into the weekend as much as possible. I will be at the Wealth Propulsion Seminar in Santry tonight and for part of Sunday, then I will be at a wedding in Longford (Congrats to Cliona and Paul!) and I will try to get to the Soul Picnic on Sunday as well.
For you I have the following suggestions: Go to Soul Festival gig in Temple Bar Meeting House Square tonight, then visit the brand new Village Market at the Point Depot on Saturday and finish the day at the culch.ie Eurovision Party (unfortunately I will miss it!). On Sunday make sure that you go to the Soul Picnic in Merrion Square and then join me later in the evening listening to the Vertigo Trio in Glasnevin.
On Tuesday come to Green Drinks and for the rest of the days next week I give you time off to do your own things. ;-)
_____________________________
______Competition______________
GETTING PUBLISHED SEMINAR – TICKET COMPETITION
This is a competition for people that can decide fast. ;-) Ian Olliver from the Centre for Creative Practices (www.cfcp.ie) told me about a seminar they are running tomorrow (Saturday 29 May). It is called "Getting Published" and runs from 11:00-16:00. The cost for the seminar is EUR 50 and they still have a small number of places available on it if you are interested. The Getting Published seminar gives new writers and people interested in publishing an oppor tunity to meet with leading industry professionals and to gather information on the current publishing options and procedures. The panel will include a number of speakers, from authors, editors, agents and publishers who are only too happy to share their information and experience with you. This one-day seminar is a mixture of presentations, talks, workshops and question/answer sessions with literary agents, publishers, tutors and authors. Opportunities for networking, discussions and asking your questions are an important aspect of this interactive event.
To let all of you know about this seminar and because Ian and the CFCP are great supporters of the Dublin Event Guide (for Free Events), they are making 3 places on the Getting Published Seminar available for a competition.
But as I said, you have to decide fast and obviously you have to be available for the seminar tomorrow. To be able to win a place on the seminar you have to send a mail to the CFCP at the especially set-up address dublineventguide@cfcp.ie with the Subject PUBLISHED and your name and mobile phone number in the body of the mail. Ian will then contact the three winners. Your mail has to be with the CFCP by 17:00 TODAY, because the seminar is already tomorrow!! So hurry! ;-)
Oh, and maybe you are interested: The CFCP will have a free lunchtime reading with Fiona Cassidy between 12:00-14:00 on Fri 04 June.
For more information check www.cfcp.ie
ANDRAE CROUCH + ISRAEL HOUGHTON – TICKET COMPETITION
The two well known Gospel Singers Andrea Crouchn and Israel Houghton will be in Dublin next week and Gospel Music Ireland (www.gospelmusicireland.com) have made a pair of tickets available for the concert on Tue 01 June in the National Basketball Arena. Andrae Crouch sings Gospel Music in an R&B style and has won 8 Grammys in his long career in the music business. This will be his first concert in Ireland. Israel Houghton is (www.gospelmusicireland.com/israel_houghton) has a different style but is following Andrae Crouch by winning numerous Grammy Awards. The National Basketball Arena is near the M50 in Tallaght and the concert starts already at 18:00. Tickets are EUR 40 per person and can be bought on www.gospelmusicireland.com. You can win a pair of tickets and to win you have to send a mail to dublineventguide@gmail.com with CROUCH in the subject line and with your name and mobile phone number in the body of the mail. Your mail has to be with me by 17:00 on Sat 29 May. Find out more about the event on www.gospelmusicireland.com
BLOOM IN THE PARK – PHOENIX PARK
Many of you have heard about Bord Bia's Bloom festival or have seen some ads on post boxes etc. The festival is taking place from 03-07 June in Phoenix Park. It is not a free event but there are a lot of special offers on tickets in advance of the show and kids go free. AND Bord Bia has 5 sets of 2 Bloom tickets to give away to some of you. If you would like to be a lucky winner send an e-mail to dublineventguide@gmail.com with BLOOM in the subject line and your full address in the body of the mail. The tickets will be sent to you by post and there is not much time to the 03 June, so without your address, you can't win. Your e-mail has to be with me by 13:00 on Mon 31 May. Winners will be notified by e-mail on Tuesday 01 June and should then get the tickets the next day or so.
In addition, Bord Bia is offering all Dublin Event Guide readers a very special ticket offer for 2010. Book online before the event and use the promotional code DEG10 to get an extra EUR 2 off the already discounted advance price. (This offer cannot be used in conjunction with any other offer.)
Bloom promises to be a great day out with something planned for all ages; it is a unique show showcasing the finest Irish food, drink and of course horticulture. For any budding gardeners it will provide lots of inspiration and opportunities to pick up some beautiful plants, flowers, seeds and shrubs. Or if you want to explore growing your own fruit and vegetables then you'll get lots of tips on how to start at the show. But if gardening isn't your thing then you'll still have plenty to keep you busy including the Food Market with almost 50 artisan producers; the Best in Season tent featuring growers of seasonal fruit and vegetables; the Lost & Forgotten Skills marquee where you can learn various food-making skills such as jam or bread-making; the cookery stage with chefs like Darina Allen, Neven Maguire, Jenny Bristow and Catherine Fulvio; enjoy a drink in the Bloom Inn – serving the best of Irish craft beers and spirits (many of whom were at SeptemberFest in Farmleigh last year). With an outdoor music stage, picnic area, engaging spaces, kids playground, Imaginosity and lots more besides, the Bloom festival really offers something for everyone. Bloom takes place in the Phoenix Park from 03-07 June. See www.bloominthepark.com for tickets and more information.
NODISKO – CRAWDADDY
Nodisko at Crawdaddy is a weekly live band and indie/electro club. On Fri 04 June from 23:00 (Late show) the Pod and NoDisko Present "Teenagersintokyo Live" plus NoDisko Dj's. Tickets are EUR 10 incl booking fee and can be bought on Ticketmaster and offline at many other ticket outlets. CrawDaddy is in Old Harcourt Station, Harcourt Street, Dublin 2 (next to the Odeon). www.pod.ie
Ben Delaney from NoDisko made 3 pairs of tickets available for the event on 04 June and you can win them. To win you have to send a mail to dublineventguide@gmail.com with NODISKO in the subject line and your name and mobile phone number in the body of the mail. Your mail has to be with me by 13:00 on Wed 02 June. Thanks Ben + NoDisk for that!
Ben tells me "Teenagersintokyo come from Sydney, where their mix of dark pop with a serrated electro punk edge, has earned them a fearsome reputation, playing sell out shows with !!!, CSS, The Slits, Midnight Juggernauts and the Gossip amongst others. Last year they released their self-titled EP on Back Yard Recordings, the label responsible for finding internationally acclaimed bands Chromeo and Gossip. It was championed by Zane Lowe, XFM and the NME (who called it "peculiar and lovely") and sold out in both Australia and the UK. Now they've relocated to London and have been holed away in the Welsh mountains with twice Mercury Prize nominated, Bat for Lashes producer David Kosten to record their highly anticipated debut album, `SCARIFICE` set to be released on 24 May 2010. Recently topping the Hype Machine chart with The Horrors remix of 'Peter Pan', In a short space of time TEENAGERSINTOKO have come from nothing to headlining the launch of The Great Escape, selling out venues across the UK. Don't miss your chance to catch their first live wire performance in Ireland on Dublin`s prestigious Crawdaddy stage Friday June 4th 2010. Expect slicing guitars wrapped in liquorice thick base lines, edgy drums, jittering synths and singer Samantha Lim's fragile and purring, sultry vocals. www.teenagersintokyo.com "
DUBLIN CITY SOUL FESTIVAL – TICKET COMPETITION
The Dublin City Soul Festival is in full swing. The launch night was last night and it started with a great concert in Temple Bar's Meeting House Square from 17:00-00:00! Today and tomorrow there will be more gigs and then on Sunday you can enjoy the headline event in Merrion Square from 12:00-18:00.
To celebrate the 2010 Soul Festival, the organisers around Chris Maher made 5 pairs of tickets available for a Soul Festival-related "Laugh Yer' Soul Off" event in the Laughter Lounge on Thurs 27 May. The winners were Ivana Hrckova, Carina Bates, Maria Jorge, Zaneta Witkowska, Anne-Marie Madden.
Part of the Soul Festival is the Soul Food Restaurant Trail and a meal for two was won by Aideen Farrell. Congratulations to all and a big thanks to the nice organisers from the Dublin City Soul Festival. www.soul.ie and www.dublincitysoulfestival.ie
ETHICAL FASHION WEEK – TICKET COMPETITION
The Ethical Fashion Week in Dublin is running 24-29 May and one of the main events was about "Fashioning Entrepreneurship" with Fashion Editor Constance Harris in conversation with designer Katharine Hamnett. Kellie D., a great supporter of this Event Guide was in generous mood again ;-) and had made 5 pairs of tickets available for this event on Wed 26 May in the Sugar Club. Thanks Kellie and Ethical Fashion Week! The winners were Leah Yeung, Anna-Lena Dubé Fuller, Marcos Rodriguez, Deirdre O'Brien and Sarah Hanrahan. Congratulations! www.re-dress.ie/fashionevolution.html
All events in this Competition Section are non-free events, but the organisers are making free tickets available for you to win. I usually get lots of competition entries and unfortunately not everybody can win, so even if you are not the winner, please consider going to an event to support the organisers. :-) If you don't win, and will go to the event, please help showing the organisers that promoting their event in the Dublin Event Guide is beneficial and mention to them that you heard about the event through "Joerg's Dublin Event Guide (for Free Events)". Thanks!
______________________________
______Dublin News______________
EUROPEAN NEIGHBOURS' DAY
Dublin City claims "From Budapest to Brussels, from London to Lisbon, milli ons of people will be participating in events to celebrate Neighbours' Day on the 28th of May. And in Dublin it will be no different with activities taking place around the City over a week long period." Unfortunately, though, I only found out about this day by accident and just realised that it is today. The events that are listed are not overly convincing and it is a pity that this day was not promoted better. As far as I can see it rather seems that the "European Neighbours' Day" has failed in Ireland. www.dublin.ie/neighbourhood/european-neighbours-day2010.htm Let's hope that a completely different and independent initiative which I mentioned last week will be more successful: www.streetfeast.ie asks you to get together with your neighbours to plan street parties for the 18 July 2010. Have a look at their website.
RUN FOR/IN YOUR LIFE?
I know that quite a number of you enjoy running and take part in street races etc. I came across this website during the week (Thanks Michelle C for copying me on that mail! ;-) ): www.racehive.com/events It is a quite good list of a lot of runs. Since I couldn't find the Women's Mini Marathon on it, I am wondering if it is a complete list, but I guess it is at least CLOSE to complete.
3,500 TOURISTS LESS
3,500 is a big number. If you assume that each of them needs accommodation and food and flights, then 3,500 people less in Ireland will have an impact. But wait for it: This is the figure of "missing" tourists PER DAY!!! In the three months between January and March a total of 354,000 tourists stayed away from Ireland. www.rte.ie/news/2010/0526/tourism.html If you now consider that in 2008 the average spend per visitor was EUR 502 (www.tourismireland.com/Home/Our-Markets.aspx), then this is a missing amount in the pockets of Irish employers of EUR 177 Mio (!!) in just three months. If – for arguments sake – people earned an average of EUR 25,000 per year in that industry. Then that missing amount results in the massive amount of 21,300 less jobs if the trend continues for the rest of the year. Not good! Maybe get your friends to visit us, that will help! :-)
10,000 Free LUAS TICKETS – MARITME FESTIVAL
It seems that there are still a few of the 10,000 free LUAS tickets available for the Maritime Festival weekend. The Festival takes place over the bank holiday weekend and the Railway Procurement Agency (RPA) has announced that LUAS is partnering with the Docklands Maritime Festival and is offering 10,000 free LUAS Tickets over the June Bank Holiday weekend to those who wish to travel to the seventh Maritime Festival. So, you better request your tickets soon: www.dublindocklands.ie/maritimefestival/luas_tickets.jsp
———Opportunities—————–
In order to beat an economic downturn not governments can help, but individuals are needed that take the initiative and to create new markets and new opportunities for themselves and for their customers and hopefully employees. The banks don't help anymore, the government doesn't want to help, so we have to help ourselves! The Dublin Event Guide (for Free Events) will help you if you have recently started a company and if you could do with spreading the word. I hope being mentioned here and being seen by the 6500+ readers of the Event Guide will kick start something big for you. In return I expect you to tell your clients and friends about the Event Guide and once you have made a nice bit of money, a donation would be very appreciated. ;-) (This offer is for start-ups in relatively early stages only. Established companies can contact me regarding very affordable advertisement options in the Dublin Event Guide.) If you want to promote your start-up/young company here for free, let me know: dublineventguide@gmail.com.
More to come!
______________________________
______Exhibitions_______________
Based on your feedback, I have decided to do the following with the Exhibition section in this newsletter from now on: I will provide you with a link to a near-comprehensive listing of exhibitions provided by www.visualartists.ie. For me to list all exhibitions would only be doubling their good work and would be a inefficient use of my resources. The link is visualartists.ie/category/listings/exhib-lein/
On top of that I will every now and then include here a small selection of exhibitions that either are not mentioned in the Visual Artist listing or are note-worthy to be mentioned separately.
ISTVAN LASZLO – SEBASTIAN GUINNESS GALLERY
"The Anatomy of Skulls" is an exhibition by Istvan Laszlo. It will be on show from 28 May – 02 July in the Sebastian Guinness Gallery in 18 Eustace Street, Temple Bar, Dublin 2. www.sebastianguinnessgallery.com. (Opening times Tues-Fri 10:00-18:00, Sat 12:0-18:00)
PIERRE POULAIN – PHOTOGRAPHY EXHIBITION
The Photography Exhibition "Moments of Truth" by Israeli photographer and philosopher Pierre Poulain is currently showing in New Acropolis Dublin and will be on show until 20 June. In an eclectic selection of shots from different traditions and cultures around the world, Poulain illustrates in often dramatic and humorous ways the essential unity of humankind despite apparent differences. Examples of his work can be seen at www.photos-art.org/ The New Acropolis (School of Philosophy) is in 34 Lennox St., Portobello, Dublin 8 and the Opening Hours are Mon-Thurs: 18:00-20:00, Sat 15:00-18:00. www.newacropolis-ireland.org
______________________________
______Friday___________________
WEALTH PROPULSION INTENSIVE – SANTRY
It is not too late yet to come to this free 2.5 day seminar, which wills tart this evening in the Crowne Plaza in Northwood Estate in Santry. The weekend id for People who want to live the life of their dreams, People who want to revolutionise their financial success, People who want to be financially independent and People who want to enjoy extraordinary wealth. You will learn strategies and principles to build your wealth. Chris Howard, an international speaker and trainer of the calibre of Anthony Robbins will be here for what will probably be his only event in Dublin this year and he is not to be missed. The event will start on Fri (28 May) evening at 18:00 and will continue on Saturday and Sunday. It is a promotional event for other non-free courses, for example a full NLP qualification, but the 2.5 days are packed with valuable information that will help you even if additional courses are currently not the right thing for you. Register here: www.wealthpropulsion.co.uk/?af=CLA1035324 or mention this code CLA1035324 when you register at the door. Even if you can't make it tonight, you can join the seminar still tomorrow (starting at 09:00).
ALLERGY FAIR – RDS
This is not a free event, so you might wonder that I mention it here. Well, I made a mistake and forgot to run a ticket competition for the Allergy Fair, it completely escaped my mind. So, unfortunately I can't get you free tickets for the Allergy Fair in the RDS, but since the organisers were prepared to provide free tickets and this only didn't happen because of me, I feel I should still mention them here:
The first Irish Allergy Fair will take place in the RDS Main Hall from 28-30 May. It will deal with the prevention, diagnosis and treatment of a range of allergies and food intolerances including asthma, eczema, anaphylaxis and gluten intolerance.
The Allergy Fair will offer a range of seminars from dieticians, nutritionists, allergy specialists and other health professionals dealing with a wide range of topics.
Visitors can also enjoy live cooking demonstrations, showcasing a range of 'free-from' recipes and receive top tips on how to keep your home allergen free.
www.allergyfair.ie
DUBLIN CITY SOUL FESTIVAL – TEMPLE BAR, POINT VILLAGE, MERRION SQUARE
The 4th Dublin City Soul Festival was launched last night and will now be with us until Sun 30 May. Hundreds of musicians will take to the streets, bars, cafes and public spaces to celebrate all that is good about Ireland and share their Soul (all music is from the Soul, but not all music is Soul Music) with you.
This year's line up of events includes the "Rising Stars" event which will see Meeting House Square in the heart of Temple Bar transformed into an urban picnic space from 17:00 on Thurs 27 – Sat 29 May. Chris Maher and his team have put a great programme together and selecting Temple Bar Meeting House Square for the Soul Parties on Thursday, Friday and Saturday was a great decision.
Last night Mob Fandango, Fiach, Jezzebelle, Jupe, Mark Conway and The Ratzingers played there, tonight (Fri) one of the top acts will be "John Shelley and the Creatures" (Definitely worth a visit, you know already one of their songs from a TV ad: www.myspace.com/jsatc). My spies ;-) tell me that Mob Fandango and The Ratzingers will be performing on Sunday at the Soul Picnic in Merrion Square and these two are reason enough to make it to Merrion Square. Admission is free to all events and you will experience a relaxed, friendly, welcoming atmosphere for all with super music.
There's lots more free events and things to see and do including the City Soul Trail – free live music & DJs in bars and venues, an Icons of Soul Photographic exhibition, Secret Soul Parties, Soul Cinema screenings and the Soul Food Restaurant Trail which will offer people a chance to enjoy some mouth-watering soul food from 17 May in selected venues.
Soul Festival Weekend Highlights:
+ Fri 28 May from 17:00: Rising Stars Showcase & Urban Picnic Party @ Meeting House Square, Temple Bar. Free Admission.
+ Sat 29 May from 12:00: Soul Festival DJs & Bands on the Gig Rig Stage to launch Point Village Market at the Point Depot. Free Admission.
+ Sat 29 May from 19:00: Soul Jam Party @ Meeting House Square, Temple Bar – Free Admission.
+ Sun 30 May from 12:00-18:00: Soul Picnic in Merrion Square (broadcast live on 103.2 Dublin City FM in case you can't make it)
www.dublincitysoulfestival.ie/
TRANSFORMING IRELAND – EARTH SCIENCES LECTURE
The UCD Earth Sciences Institute is running a series of seminars that began in March and will take place on most Fridays until December. The next lecture will be on Fri 28 May (12:30-14:00): Dermot Honan, Intel Ireland will talk about 'Green Information Technology – Data Centres of the Future' & John Campion, ESB will discuss 'Transforming Electricity for a Future Ireland'. The event will take place in the Royal College of Physicians of Ireland, No.6 Kildare Street, Dublin 2. To find out more about upcoming lectures, contact esi.admin@ucd.ie
THE RAGS – HMV – IN-STORE EVENT
"The Rags" will be in HMV Grafton Street on 28 May at 12:30. They will be playing live and signing copies of their debut album, 'A National Light'. hmv.com/hmvweb/navigate.do?pPageID=1080
YEH DEADLIES – TOWER RECORDS IN-STORE EVENT
The "Yeh Deadlies" will be in Tower Records, Wicklow Street, Dublin 2 on Fri 28 May at 13:00 for an In-Store Event. entertainment.ie/venue_information/Tower-Records/32057.htm
HANDEL WRIGHT – FOMACS – PUBLIC INTERVIEW
A public interview with Handel Wright (David Lam Chair of Multicultural Education and Director of the Centre for Culture, Identity and Education, University of British Columbia, Canada) is taking place in the Chester Beatty Library, Dublin Castle on Fri 28 May from 13:00-14:00. Handel Wright is visiting Dublin to participate in a FOMACS/British Council public education project, entitled Learning Lab: Identities and Social Justice. www.learninglab.ie. Originally from Sierra Leone, West Africa, Handel Wright did his graduate studies in Canada and then moved to the United States where he taught courses in cultural studies, multicultural education, qualitative research and service learning at the University of Tennessee. To register for this event, please contact Ann Nolan or Maeve Burke at info.fomacs@dit.ie or 01 4023006 by 12:00 Thurs 27 May. dev.pbmailer.com/template_v2.php?draftid=309
RAMAKRISHNA AND SPIRITUALITY – LECTURE
A public lecture on Ramakrishna and Spirituality by Swami Dayatmanada (Ramakrishna Vedanta Centre UK) will take place on Fri 28 May at 16:00 in the Synge Lecture Theatre, Arts Block, Trinity College Dublin. Admission is free. edanta is a philosophy of the ancient Indian Vedas. Its basic message is that our real nature is divine and that different paths for realising this truth for ourselves exist. The Vedanta teaches respect for all religions.
MORGAN LA FAYE – PRAVDA
I haven't seen it yet, but heard that Pravda has been renovated/refurbished? Always one of the venues to provides high quality entertainment and doesn't charge admission, let's hope this continues or even gets better, we could do with another live music venue. Tonight, Fri 28 May, Morgan La Faye will perform in Pravda, Liffey Street (very near the Ha'Penny Bridge) from 21:00. Check it out!
http:// www.myspace.com/morganlafayemusic
www.gumtree.ie/dublin/22/59112022.html
LATIN HOUSE MUSIC CLUB – MURRAY'S BAR
Raffael A., a Dublin Event Guide Community Member, tells me about Latin Music Upstairs in Murray's Bar on Upper O'Connell Street on Fr 28 May from 22:00 until late. Admission is free until 00:00.
DUBLIN TROPICAL – REGGAE – SHEBEEN CHIC
Shebeen Chic in South Great George's Street will be the venue of the "Dublin Reggae Special" with live band Madu (www.myspace.com/madumusic) and DJ iZem (Groovalizacion Dj's – www.groovalizacion.com). The event will take place downstairs in Shebeen Chic on Fri 28 May from 22:00-02:00. Admission is free. www.groovalizacion.com/article1092.html?lang=en
REGULAR EVENTS – FRIDAY
* James Sheeran (Acoustic/Rock/Trad) is playing from 18:00 in Peadar Kearney's in 64 Dame Street, Dublin 2. And The Eastern Harps (Trad) are playing there from 20:00. Admission is free.
* Need to wind down after a tiring week? Free Sahaja Yoga Meditation (not physical yoga, but "yoga meditation"!) classes every Friday at 19:30 at 4/5 Eustace Street, Temple Bar (next to IFI, ring bell no. 3) and every Monday from 19:00 in Crowne Plaza Hotel, Blanchardstown Centre, Dublin 15. These are drop in classes, newcomers are welcome. For more information check www.coolspirit.info or www.sahajayoga.ie.
* The Covers play Rock Covers from 22:00 in The Mezz, 24/25 Eustace Street, Temple Bar, D2. Later: DJ Carlos Irie. Admission is free.
* "Shake Down" in Pacino's restaurant, Suffolk Street is a weekly Friday event from 23:00. Live Bands a DJ, Pizza and Cocktails and free admission make this event hugely attractive. Check www.facebook.com/profile.php?id=100000604976870 to find out which band will be there this week.
______________________________
______Saturday_________________
DUBLIN CITY SOUL FESTIVAL
Check Friday for Details
POINT VILLAGE MARKET – LAUNCH
If you live in Dublin for at least 2-3 years, you know that the big concert venue near Dublin port is called "Point Depot" or "Point Theatre". You might think that it WAS called that because now it is "The O2", but the Point is still the Point. O2 just bought the naming rights for a number of years to confuse us. ;-) Confirmation for this is the fact that the area around it, that will be the home of another concert venue, apartments and shops etc is called "Point Village". The Point Village is FAR away from where people in Dublin normally go on a Saturday and the lack of success of the chq Building at George's Dock tells you how far AWAY can be if you have fine shops that nobody visits. So in order to generate interest in the area and with the help of the new LUAS line, the Point Village will be the home of Dublin's Biggest Outdoor Weekend Market. The launch will be this Sat, 29 May and from them on the market will run from 08:30-17:30 on Saturday & Sunday of every week.
The organisers explain their intention like this: "Truly successful public markets become catalysts and centers of entire districts where a variety of places to shop, stroll and be entertained are found. The area becomes a place where people want to live. Public markets create a critical mass of activity that enhances an entire area. Dublin City does not have a weekend general retail market at present. We are probably the only European capital city without such an attraction. The placing of other attractions within the market space will add to its vibrancy, making it a key destination for the people of Dublin."
The rest sounds a little more complicated, but let's hope that it will be a success: There will be 100 stalls at the market every weekend, some permanent some more transient. 30 stalls per week are being designated for the public, 15 of which are for anyone who wants to offload their bric a brac, spring clean their wardrobe or generally de-clutter their living space. The other 15 are being designated for students that hold a valid student card and have made the products that they are selling, these student stalls are free of charge and all of the public stalls are given on a first come first served basis. The regular core stalls encompassing the remaining 70 units will be hand picked by VSC events Ltd. And then they continue "We are striving to be a sustainable, affordable, high quality, entertaining, three dimensional and colourful market. Like Covent Garden in London, the market envisaged is modern and vibrant, while recreating the charm of an old fashioned market place. This is not a farmers market, this is not a designer Mart, this is not a market filled with imported fake designer products, this is a cultural outlet, a space showcasing free outdoor concerts, free outdoor cinema, weekly exhibitions."
It all sounds a little complicated, to be honest and to be a "Covent Garden"-like market, it is just in the wrong place. BUT, let's hope that it will work anyway. I will definitely go there to have a look and to show my support. If you wonder how to find it, go towards the Point Depot/O2 and it should be more or less directly next to it.
For more information visit: www.vscevents.ie/pointvillage.html
CAR BOOT SALE – IRISHTOWN, DUBLIN 4
The Metropolitan Church in 57 Irishtown Road, Dublin 4 is the venue for a new Car Boot Sale. It takes place on Sat 29 May from 09:00-14:00. Admission for buyers is free (EUR 15 for sellers). The subsequent dates are 12+26 June and 03+17 July. dublincity.olx.ie/car-boot-sales-irishtown-dublin-4-iid-93754493
NORTH STRAND BOMBINGS – SEMINAR
The bombing of Dublin's North Strand by German aircraft by mistake during the war left 28 dead and 90 injured, with 300 houses damaged or destroyed. The seminar will include talks about various aspects of the bombing including censorship, compensation and the role of the emergency services. It will take place on Sat 29 May from 10:00-16:00 in the Dublin City Library and Archive, 138-144 Pearse Street, Dublin 2. The event is free, but booking is essential. (cityarchives@dublincity.ie or 01-6744873) www.dublin.ie/calendar_details.aspx?eventid=2167
MEDITATION THROUGH BREATHING – IVEAGH GARDENS
Every Saturday from 11:00-12:00 a "Meditation through Breathing" event will take place in Iveagh Gardens (at the back, near fountains). The event is free of charge, but since it is weather dependent, you are asked to call beforehand to ensure the class is on (087 2045168). The session will start with easy and gentle yogic stretches (asanas) to release muscular tension. Then a variety of different breathing techniques, which will help release any physical and mental tension and ease participants into the subsequent stage of meditation, will be practised. The workshop will be facilitated by an experienced instructor, with a background in Indian spirituality and active meditation techniques. Suitable for all. No previous experience required. Wear comfortable warm clothes and bring a yoga mat/light blanket.
JOSEPH O'CONNOR – BOOK SIGNING – EASON'S
Joseph O'Connor will be signing copies of his book "Ghost Light" in Eason's in O'Connell Street, Dublin 1 on Sat 29 May at 12:30. www.eason.ie/events/upcoming
SIKH FACE FAMILY DAY – CHESTER BEATTY LIBRARY
On Sat 29 May from 14:00-16:00 the "Sikh Face in Ireland – Family Day" will take place in the Chester Beatty Library. Celebrate this photographic exhibition with a variety of activities exploring Sikh culture. There will be a gallery trail, activities for families as well as music, dance and a martial arts performance. You need to book your place on www.cbl.ie and admission is free.
FAMILY & ADULT EVENTS – NATIONAL MUSEUM
# There are no special events taking place in the National Museum this weekend!
FAMILY PROGRAMME – NATIONAL GALLERY
The Family Programme in the National Gallery in Clare Street & Merrion Square on Sat 29 May runs from 15:00 and is entitled "Find the Lute in
'A Musical Party'" with Edel Campbell. www.nationalgallery.ie/html/programevents2.html#4
EUROVISION PARTY – CULCH.IE – ODEON
Culch.ie, the Irish Group Blog site that covers pop culture in Ireland, want to help you: Watching the Eurovision Song Contest an your own at home is a serious threat to your mental sanity, so "group therapy" is a much better way of experiencing and maybe even enjoying (not too much!) this yearly spectacle. The nice people from culch.ie have decided that a good party with spot prizes while watching the Eurovision Song Contest on a big screen is an appropriate "group therapy" approach. The Culch.ie Eurovision Party Night will therefore take place in the Odeon, Harcourt Street, on Sat 29 May from 19:30. Admission is free. There will be free finger food and some spot prizes and all details are on www.culch.ie/euro
REGULAR SATURDAY EVENTS
* Don't forget that the Temple Bar Markets (Food Market on Meeting House Square, Book Market on Temple Bar Square and the Designer Mart near Cow's Lane) are taking place every Saturday from 10:00-16:30. The Designer Mart is on winter break and will return from 13 March!
* The SuperNatural Food Market is taking place every Saturday from 09:30-15:30 in St. Andrews Resource Centre in Pearse Street, Dublin 2. www.supernatural.ie
* The Dublin Food Coop runs a food market every Saturday (09:30-16:30) and Thursday (14:00-20:00) at Newmarket in Dublin 8. Fresh local and artisan produce, mainly organic, and other products for sustainable living are on sale. www.dublinfood.coop
* Car Boot Sale in Tallaght – Every Saturday from 09:00-15:00 a car boot sale is taking place at the Victory Centre, Firhouse Road, Tallaght. Ring 086-3394009 / 086-1961815 for more information. www.gumtree.ie/dublin/01/58061901.html
* Blackhorse Flea Market + Car Boot Sale. Every Saturday from 10:00-18:00 the Blackhorse Market is taking place. You can reach it from Tyrconnell Road and from Kylemore Road and it is within 3 min from Black Horse stop on red Luas line. theblackhorsemarket.com
* The Black Sheep play Rock Covers from 22:00 in The Mezz 24/25 Eustace Street, Temple Bar, D2. Later Dj Glenn Brown (Dublin Calling). Admission is free.
* Havana Tapas Bar is inviting to a Salsa Night with afro-latin percussion every Sat night 22:30-02:00. Bachata, salsa, merengue, reggeaton with resident DJ Papi Chulo. Food is available until 00:30 and usually there is plenty of room to get dancing.
______________________________
______Sunday __________________
DUBLIN CITY SOUL FESTIVAL
Check Friday for details.
DUBLIN FLEA MARKET
The next Dublin Flea Market is taking place in the Food Coop, 12 Newmarket, just off Cork Street, Dublin 8 on Sun 30 May from 11:00-17:00. The flea market takes place every last Sunday of the month. For more information or if you want to you're your goods check out www.dublinflea.ie. The Coop Hall is wheelchair accessible and lots of free parking spaces are right outside the door. A few months ago the Flea Market extended to outdoors and features now 20 additional outdoor stands.
CHILDREN'S ART WORKSHOP – PHOENIX PARK
The weekly Children's Art Cart Workshops at the Phoenix Park Visitor Centre is taking place every Sun from 10:30-12:30. Up to 15 children can participate but they must be supervised by an adult. Children 5 years & over. The next workshops are
30 May: Medieval Life – includes a visit to Ashtown Castle
www.phoenixpark.ie/newsevents/title,12181,en.html
Phoenix Park Visitor Centre: 01-6770095.
SOUL PICNIC – DUBLIN CITY SOUL FESTIVAL – MERRION SQUARE
This is definitely the must-go event of the weekend! From 12:00-18:00 Merrion Square will be full of music and soul. Brilliant bands will play throughout the afternoon on an open air stage. The final band line-up is still a secret, but my spies tell me that definitely The Ratzingers and Mob Fandango are among the bands and with these two alone the Soul Picnic is well worth a visit! If it is a sunny day, where better could you spend the day than in Merrion Square, but even if we have to deal with less sun than we would like to see, just warp yourself up and show the organisers and bands that you appreciate them providing this free festival for you. www.dublincitysoulfestival.ie and www.soul.ie
MERRION ARTISTS STREET PARTY – AROUND MERRION SQUARE
The artists exhibiting their art on the rails of Merrion Square are celebrating 25 years on Merrion Square this year and on Sun 30 May (12:00-17:00) they are having a street party. I am not sure how much of a street party you can do on a long stretch of un-closed street ;-) but since the Dublin City Soul Festival is taking place in Merrion Square, it is worth to have a look on your way to the Soul Festival. There will be artists demonstrations, face painting and more. www.merrionart.com
SUNDAY AT NOON CONCERT – HUGH LANE GALLERY
Nearly every Sunday a free "Sunday at Noon" concert is taking place in the Hugh Lane Gallery. From 12:00-13:00 classical music will be performed for free. No booking is required. This week (Sun 30 May) the concert is "Bach: Goldberg Variations" for String Trio (Mia Cooper violin, John Lynch viola, Sarah McMahon cello). www.hughlane.ie/whats_on_detail.php?id=508
HUGH LANE GALLERY — PUBLIC LECTURE
From Mexico to Mountjoy Prison artist Brian Maguire's works capture something essential about the human experience. In the lecture at 13:30 on Sun 30 May, Maguire will discuss his use of portraiture to illustrate social injustice. This talk is free and open to everybody. www.hughlane.ie/whats_on_detail.php?id=483
GOETHE-INSTITUT CHOIR – SUMMER CONCERT
The Goethe-Institut Choir is inviting to their Summer Concert 2010 in the Chapel Royal in Dublin Castle. They will perform a selection of Irish Melodies as well as pieces by Purcell, Farmer, Gilbert&Sullivan, Mendelssohn and others. The concert will start at 15:00 on Sun 30 May and admission is free. goetheinstitutchoir.ie/GIC_concerts.html Thanks to Samantha H.N. for letting me know about this.
BUNITA MARCUS – LECTURE – IMMA
A lecture about Morton Feldman by the composer Bunita Marcus will take place in the Irish Museum of Modern Art on Sun 30 May from 15:00. Composer Dr. Bunita Marcus presents a keynote lecture on Morton Feldman's longstanding relationship between his music and the visual arts; focusing particularly on the evolution in notation and how it was influenced by the visual arts. Dr. Marcus met Morton Feldman in 1976, beginning a long association that lasted until his death in 1987. Admission is free, but booking is essential: www.imma.ie/en/page_212240.htm
FAMILY PROGRAMME – NATIONAL MUSEUM
# There are no special events taking place in the National Museum this weekend!
NATIONAL GALLERY – SUNDAY LECTURE
The Sunday Lecture on 30 May at 15:00 in the National Gallery in Clare Street & Merrion Square is: "Drawings and Conservation Projects at the Glucksman Gallery" by Lecturer Fiona Kearney, Director, The Lewis Glucksman Gallery, Cork. www.nationalgallery.ie/html/programevents2.html#4
DANCE ARIAS – BEALTAINE FESTIVAL
The Bealtaine Festival is closing on the last day of May for another year. The month was filled with events and activities for the over 50 year olds. One of the event series was for dance & opera lovers. Over six weeks for people aged 50+ CoisCéim's choreographers hosted drop-in dance classes in six centres, giving anyone aged 50+ the chance to dance to some of the most famous opera arias of all time, learn original choreography and meet other passionate dance/opera lovers. "Dance Arias" now culminates in a public performance on Sun 30 May at 15:00 in the Round Room, adjacent to the Mansion House, Dawson Street, Dublin. Admission is free and everybody is welcome. www.coisceim.com/news.html
MATINEE BRUNCH CLUB – ODEON BAR & GRILL
The Odeon Bar & Grill (Old Harcourt Street Station, Dublin 2) are inviting all families on Sat+Sun from 12:00-18:00 to a "Matinee Brunch Club". Good Food, Kids movies (13:00+15:00), major international sporting events on the other big screen plus kids under 3 eat for free are the main attractions of this offer. Upcoming Movies are on 29-30 May: The Lady and the Tramp. www.odeon.ie/
VERTIGO TRIO – JAZZ IN GLASNEVIN
Not one, or two, but THREE friends of mine are performing on Sun 30 May upstairs in Hedigans Pub (Brian Boru) in Glasnevin. They are the Vertigo Trio and are all brilliant musicians. In this trio they play Jazz Standards and if you a) have the slightest interest in Jazz and b) want to hear a really great performance, you should come to this event. I will most likely be there! From 21:00-23:30 in Hedigan's in 5 Prospect Road, Glasnevin. Admission is free. www.facebook.com/event.php?eid=130397400309273
COMEDY CRUNCH – SHEBEEN CHIC
Free comedy + free ice-cream! The Comedy Crunch is a brilliant free Stand Up comedy which is downstairs in Shebeen Chic, Sth Great Georges Street every week. It starts at 21:00 and the line-up is changing but always impressive. The next performance is on Sun 30 May. Check here before you go: www.facebook.com/pages/The-Comedy-Crunch/83791357330
REGULAR SUNDAY EVENTS
* The Temple Bar Book Market is taking place every Sat+Sun on Temple Bar Square from 11:00-18:00.
* Blackhorse Flea Market + Car Boot Sale. Every Sunday from 10:00-18:00 the Blackhorse Market is taking place. You can reach it from Tyrconnell Road and from Kylemore Road and it is within 3 min from Black Horse stop on red Luas line. theblackhorsemarket.com
* Sunday Roast is a weekly event in the Globe in Sth George's Street from 20:00-01:00. Provided are free live music, games & roast potatoes. www.myspace.com/sundayroast1
* "Loose Change" play in Gibneys Pub, New St., Malahide every Sunday from 18:00-20:00.
* From 21:00 in The Bleeding Horse on Camden Street "The Apollo Sessions" is a free show featuring multiple styles of original music from local and international musicians and songwriters www.myspace.com/thebleedinghorsesessions
* The Brazilian Samba Rock Band +55 is playing every Sunday at the Odeon in Harcourt Street from 20:00-22:00, followed by a DJ playing Forro, Axe, and a mixture of Brazilian rhythms and salsa beats. Admission is free before 21:00 and EUR 5 after that.
* The Burning Effigies are playing afrobeat, jazz, funk and soul every Sunday from 23:00 in Turk's Head in Parliament Street. www.turkshead.ie
* Gardiner Street Gospel Mass in St. Francis Xavier Church at the top of Gardiner Street near the junction with Dorset Street every Sunday at 19:30. Everybody is welcome independent from your level of religiousness. www.gardinerstreetgospelchoir.com
* Ballymun Gospel Choir Mass at 19:00 in Holy Spirit Church, Silloge, Ballymun.
WEEKEND EVENTS
If you are just looking for Sunday events, please check the event list for Saturday as well. A good few events are taking place on Saturday AND Sunday, but it wouldn't make sense to list them twice.
______________________________
______Next Week_______________
———Monday————————–
SUPER MOM SUMMIT – ONLINE EVENT
The Super Mom Summit is happening next week and will help Moms find inspiration and support to find their escape route from employee life. 9 Super Moms (& 1 Dad) share with you how they made the jump from life as an employee to being a happy homepreneur. They also share their tips in their area of expertise – e.g. marketing/networking/book writing/work-life balance and lots more. If you know a Mom who is fed up with the constant struggle and juggle of family and work – then throw her a life-life and tell her to sign up for this summit to help her find her escape route. The Super Mom Summit is totally free and takes place on the week of 31 May. The event is an online event, organised by Caitriona Ellis, who is a very supportive Dublin Event Guide Community Member. Sign up for free at: www.amomwithoptions.com/cmdx.php?Clk=3719239
MENTAL HEALTH LECTURES – ST JOHN OF GOD HOSPITAL
St John of God Hospital, one of the leading providers of mental health treatment and care services in Ireland, is running a public lecture series "Minding the Mind" and the next lecture, entitled "Sleep: What is it? How do I get it?" by Simon Mitchell will take place on Mon 31 May from 20:00-21:30 in the St. John of God Hospital Campus on Stillorgan Road, Dublin. Admission is free and Pre-registration is not required.
www.stjohnofgodhospital.ie/news-events.html
CINE-CAFE – MOTHER REILLY'S – RATHMINES
Howard Linnane's Irish movie screening night Cine-Café (an evening of short films) and Pint & Picture (full feature film screening) will take place on Mon 24 May at 20:00 in Mother Reilly's in Rathmines, Dublin 6 (Uppercross House Hotel, 30 Upr Rathmines Road (opposite Tesco)). Check with Howard 085-1351822.which films he will show.
REGULAR MONDAY EVENTS
* Every Mon from 20:00-22:00 in Bewley's Cafe Theatre, 78 Grafton Street, the recently-formed music collective the 'Lazy Band' is playing roots, trad and folk songs from Ireland, England, America and anything else they like. Admission is free and the bar serves during the show. Some people order up pizzas from downstairs. Laid-back atmosphere, unplugged and informal. www.myspace.com/thelazyband
* 'Hugh Cooney Don't Like Monday', a cabaret and live visual performance by Hugh Cooney, will take place every Monday night from 20:30 at The Pygmalion, South William Street, Dublin 2 (formerly Ba Mizu in Powerscourt Shopping Centre). Admission free. www.myspace.com/hughcooneycomotions
* From 21:00 in the International Bar, Wicklow Street: The Glór Sessions feature acoustic singer-songwriters, comedy, spoken word and poetry hosted by Stephen James Smith. Entry is free. www.stephenjamessmith.com/Glor.html
* From 21:30 a traditional Irish music session is taking place in Kennedy's Pub in Drumcondra. Admission is free.
* From 22:00, the front bar of Whelans is the venue for the Open Mic event "Acoustic Nightmares Night", organised by the band The Mighty Stef and some members from The Last Tycoons. This is a free event. www.facebook.com/pages/THE-MIGHTY-STEF/17575454643
* Upbeat Generation is playing Soul/Funk/Rock Covers in The Mezz, 24/25 Eustace Street, Temple Bar, D2 from 22:00. Later: DJ Rasheed. Admission is free.
———Tuesday————————
DUBLIN CITY VOLUNTEER WEEK
From 01-07 June this year's Dublin City Volunteer week will take place. Events and festivities that celebrate, recognise and showcase the diverse and exciting ways in which people in Dublin engage with their community through voluntary actions take place and are listed here: www.dublinvolunteerweek.com
NATIONAL GALLERY LECTURE
On Tues 02 June a National Gallery lecture will take place at 10:30. However the June schedule has not been posted on their website, so I am not sure what the topic will be. So, check www.nationalgallery.ie/html/programevents2.html#2 in a few days to find out more.
EILEEN BATTERSBY – BOOK READING – ROYAL IRISH ACADEMY
Eileen Battersby, Literary Correspondent of The Irish Times, will be discussing her book "Second Readings" and her column series in the Times on Tues 01 June at 18:00at the Royal Irish Academy in Dawson Street. This is a free, but ticketed event. Tickets for the event can be obtained from ria@libertiespress.com The book "Second Readings" contains 52 classic novels (from Beckett to Black Beauty), one for each week of the year.
GREEN DRINKS – MESSRS MAGUIRE
Once a month in 448 cities around the world people with an interest in green issues get together to chat, share ideas and raise a glass to a brighter future. At "Green Drinks" in June Elaine Nevin, the director of ECO-UNESCO, will be talking about how young people fit into the plan to build a more sustainable future in Ireland. ECO-Unesco's main aim is to raise environmental awareness, understanding and knowledge of the environment among young people. Elaine will be filling us in on the work of ECO-Unesco, so come along if you want learn more about them and hear how to get involved. Green Drinks Dublin is a free event (courtesy of Leaf Living, Ireland's Leading Eco-Provider) designed to bring people together every month – not only ecowarriors, not only hardcore carbon neutrals, just regular people who care about being a little greener. The event will take place on Tues 01 June from 18:00 in Messrs Maguire (top floor) on Burgh Quay, Dublin 2. There will be some free vegetarian food as well. www.leafliving.com or www.greendrinks.org//Dublin
TUESDAY PROTESTS – DAIL
The Tuesday Evening Protests (around 19:00) at the Dail in Kildare Street seem to be continuing but signs that it is picking up momentum are not really there. A pity, but not too much of a surprise considering the odd assortment of organisations and the demands that are somewhat out of touch with reality.
REGULAR TUESDAY EVENTS
* Open Mic Night with The Last Tycoons in O'Donoghues on Suffolk Street every Tueas from 20:00. It's free and anyone can get up, sing a song or do whatever they like. www.facebook.com/pages/ODonoghues-Open-Mic/71834618844
* In the Bankers Inn on Trinity Street (off Dame Street) at 21:30: An acoustic singer-songwriter session hosted by Dave Murphy. A contribution is requested but not required. This is a listening club so is very quiet and features a lot of experienced songwriters trying out new material. www.myspace.com/davemurphyandfriends
* From 21:30, O'Briens on Dame Street (next to the Mercantile Pub) is the venue for a further Open Mic event of acoustic rock'n'roll organised by the band The Mighty Stef. Admission is free. www.facebook.com/pages/THE-MIGHTY-STEF/17575454643
* White Chocolate is playing Rock Covers from 22:00 in The Mezz, 24/25 Eustace Street, Temple Bar, D2
———Wednesday———————-
FILM SCREENING – INSTITUTO CERVANTES
The Spanish Cultural Institute, Instituto Cervantes, is inviting to a film screening. On Wed 02 Jun at 18:30 the film "Tu vida en 65 minutos" (2006) by María Ripoll (in Spanish with English subtitles) will be shown. The Instituto Cervantes is on Lincoln Place, Dublin 2, quite near the National Gallery. dublin.cervantes.es/FichasCultura/Ficha64375_16_2.htm
FIACHRA SHERIDAN + EUGENE MCCABE – PROSE READINGS
The Irish Writers' Centre on Parnell Square invites to Prose Readings with Fiachra Sheridan and Eugene McCabe on Wed 02 June from 19:00. www.writerscentre.ie/html/events/atthecentre.html
VOLUNTEER INFORMATION EVENING
A Volunteer Information and Recruitment Evening is taking place on Wed 02 June at 19:00. If you are interested in volunteering, The Daughters of Charity invite you to the St Vincent's Centre Navan Road, D. 7 to find out more.
Have you a spare hour or two and wanted to get involved in volunteering but didn't know how? Come along to this information evening and hear all about volunteering with people with intellectual disability. They are looking for volunteers to be involved in all aspects of the work, from music to gardening to befriending to getting involved in their youth clubs. The Daughters of Charity are one of the largest providers of care to people with an intellectual disability on the northside of Dublin, they work with all ages and abilities. For enquires call Rhoda 01-8245449 or 087-3283861 www.docservice.ie
ANJELICA HUSTON – NATIONAL LIBRARY
Anjelica Huston will talk about her relationship with Yeats' work with broadcaster John Kelly on Wed 02 June from 19:30 in the National Library in Kildare Street. Admission is free, but booking is essential: To reserve up to two places, phone (01) 6030277. www.nli.ie/en/list/current-events.aspx
REGULAR WEDNESDAY EVENTS
* The "Havana International Language Exchange" is taking place every Wed from 17:30-19:30 in Havana Tapas Bar in George's Street. The majority of people there are Spanish or English-speaking, but French, Italians, Polish and Chinese are sometimes coming to and everybody is welcome to meet for a chat to improve your Spanish or English.
* "The Zodiac Sessions" is a regular open mic event from 20:30 in Bruxelles (between Grafton Street and Westbury Hotel) for unsigned musicians. Admission is free and there is a different line-up every week. www.thezodiacsessions.com/
* "The Song Room" is another open mic event. It takes place in The Globe in George's Street at 20:30 on SOME Wednesdays. The frequency got less predictable in recent weeks/months and you should check the website before going. www.myspace.com/thesongroom
* Songs of Praise, a Rock Karaoke is taking place every Wednesday from 21:00 in The Village in Wexford Street, Dublin 2. www.getpraise.com
* Traditional Irish Music Session in Hedigan's (The Brian Boru) in Phibsborough from 21:30 every Wednesday. If you play an instrument you are especially welcome (all levels are welcome).
* Seven Deadly Skins are playing Reggae/Ska Covers from 22:00 with DJ Dotsie later. The Mezz, 24/25 Eustace Street, Temple Bar, D2. Admission is free.
———Thursday————————
DIVINE COMEY – HMV – IN-STORE EVENT
The Divine Comedy will be playing live and signing copies of their new album, 'Bang Goes The Knighthood' in HMV Grafton Street on Thurs 03 June at 17:30. hmv.com/hmvweb/navigate.do?pPageID=1080
DL5-8 – ART, MUSIC AND PERFORMANCE – DUN LAOGHAIRE
Until Thurs 17 June, Dún Laoghaire-Rathdown County Council, in association with GradCAM – The Graduate School of Creative Arts & Media at IADT (Institute of Art, Design & Technology, Dún Laoghaire) are running a new weekly Dún Laoghaire-based music and arts programme, DL5-8. The programme runs every Thursday evening 20 May to 17 June and features film screenings with live performances, temporary art works, traditional and improvised music gigs featuring local and international artists, public talks with artists and creatives. A typical Thursday evening will begin with film screenings and live performances at 17:00 in the Pavilion Theatre Gallery followed by an artist talk at 18:00 at the Sunshine Café on Georges Street. At 19:00 in Weirs of Dún Laoghaire, the Damian Evans Mixed Ground Jazz Series will be running, offering attendees the opportunity to hear both local and international jazz artists in a fun and informal setting. Meanwhile, art projects and performances by Naomi S. and Sinéad Mc Cann will be underway every Thursday evening (and at other days during the week) at the artists' studios on Lr. Georges' St. In addition, a late events programme of live gigs, from 22:00 to late at the Purty Kitchen, Dún Laoghaire, showcases a series of live, world music bands with the Drazen Derek Improvised Company; featuring Koshka, Passer Bem, Cafe Orchestra, the North Strand Kontra Band and the tradfutures collective with invited guests. The full programme details are on www.creativepolicies.com
THE BEAUTY SPOT – DAKOTA BAR
"The Beauty Spot at Dakota" is a weekly event that was launched on 13 May. It runs on Thursdays from 19:00-01:00 in the Dakota Bar, 8/9 South William Street, Dublin 2. It is a new night of Fashion, Beauty, Shopping and Drinks in association with Style Nation. "Featuring at the Beauty Spot will be regular beauty tips and advice given by Top Make Up Artists, Hair Stylists, alongside a 'Pop Up Shop' hosting vintage & contemporary fashion and accessories. The weekly Beauty Bar will have a different theme and treatments every week. Check out www.stylenation.ie for more info on The Beauty Spot and keep an eye on the twitter pages at www.twitter.com/stylenationshow and www.twitter.com/beautyspotlive
www.facebook.com/group.php?gid=114929628540407
ODEON MOVIE CLUB
Every Thursday the Odeon Pub in Harcourt Street is running a Classic Movies Club from 20:00. Admission is free. The theme this month is "Dark Comedy" and the films are 03 June: Dr Strangelove, 10 June: Fargo, 17 June : M*A*S*H, 24 June: Indian Film Festival Screening 'Luck by Chance'. For Seat/Table reservations call 478 2088 or mail hello@odeon.ie – www.odeon.ie/gallery.html
REGULAR THURSDAY EVENTS
* Quiz Night in The Lotts Cafe Bar, 9 Lower Liffey St, Dublin 1. Every Thurs a quiz night with great prizes is taking place at 20:00/20:30 depending on football. Participation is free.
* "Thirsty Thursday" Open Mic Night from 21:00 in the Mullingar House in Chapelizod Village. www.facebook.com/group.php?gid=111621257112
* The Bionic Rats play live Reggae and Ska every Thursday in Turk's Head from 22:00. Admission is free. www.turkshead.ie
* The Poor Boys play Rock Covers from 22:00 in The Mezz, 24/25 Eustace Street, Temple Bar, D2. Later: DJ Tim. Admission is free.
———Friday————————
TRANSFORMING IRELAND – EARTH SCIENCES LECTURE
The UCD Earth Sciences Institute is running a series of seminars on most Fridays between March and December. The next lecture will be on Fri 04 June (12:30-14:00): Prof. Chris Bean, School of Geological Sciences, UCD will discuss "Ireland in the shadow of a volcano: Understanding the 2010 eruption at Eyjafjallajökull, Iceland".
The event will take place in the Mont Clare Hotel, Merrion Square, Dublin 2. To find out more about upcoming lectures, contact esi.admin@ucd.ie
DAVID KELLY – READING AND REFLECTION
On Fri 04 June at 13:00, actor David Kelly will get this year's series of Summer's Wreath readings and reflections started. Admission is free and booking is not required. For further details go to www.nli.ie/en/list/current-events.aspx
DUBLIN TROPICAL – URBAN AFRICA SPECIAL – SHEBEEN CHIC
Shebeen Chic in South Great George's Street will be the venue of the "Urban Africa Special" of "Dublin Tropical" with live act Koko Tanjah (Congo / Mali – www.myspace.com/kokotanjah) and DJ Cucurucho (Groovalizacion Dj's – www.groovalizacion.com). The event will take place downstairs in Shebeen Chic on Fri 04 June from 22:00-02:00. Admission is free. www.facebook.com/dublin.tropical
———Pre-Announcements————————
This section contains lots of events this week that happen in the future some of them require free tickets and it is mentioned where this is the case. Put the events in your diary and for the ticketed events hurry to request your tickets:
GREYSTONES AMERICANA AND ROOTS WEEKEND
A free Americana style festival will take place in Greystones, Co. Wicklow over the upcoming bank holiday weekend (05-07 June). Artists include The Niall Toner Band, I Draw Slow, B and the Honeyboys, The Big Muddy, a Washboard Master-class from Wayne Waits from Portland, Oregon and much more including Bluegrass sessions two afternoons with full barbeque. This festival seems well worth a visit, so keep it in mind for next week! www.rootsweekend.com/
______________________________
______This is odd!!______________
Please note: This section contains observations taken from the world I live in that strike me as odd. I express my personal opinion and you might not share it. If you are easily offended by opinions that are not identical with your own, please don't read this section. ;-)
CLASPING FOR STRAWS
It was in the newspapers at the end of April, but someone reminded me of this story during the week: Multi-millionaire Jim Mansfield who owns the CityWest Hotel and Weston Airport among many other businesses and properties has a son, PJ Mansfield. The son is a director of 23 companies and allegedly owns 250 or more apartments in CityWest. He is 42 years old and got in trouble. Well, he got in trouble a number of times, last year he was charged twice within two weeks for drink-driving, but this year the trouble was different. He took a loan with three business partners from AIB for EUR 6.28 mio and the bank tried to get the money back from him and the other three. The whole matter came to court and he had to defend himself. Having debts and not being able to pay them back is something unfortunately many people are experiencing at the moment. Most people would try to find a compromise if they can't pay and pay as much as possible because they have to. PJ Mansfield's solicitors tried a different approach: They explained to the judge that their client is dyslexic and therefore didn't understand the contract he signed with the bank and therefore he should not be responsible. It is not odd that he has dyslexia or that he couldn't read, but it is odd that a director of 23 companies and owner of 250 apartments only remembers that he is not able to sign contract independent from advisers when the bank wants their money back. I am sure he signed a few contracts in his other business dealings and he says he got people to explain them to him. Clever approach! But why not in the one case when things get troublesome? Richard Branson, who is dyslexic too, would never come up with THAT excuse for a business deal going bad! We have some odd multi-millionaires, bankers and property owners in this country!
www.irishtimes.com/newspaper/finance/2010/0430/1224269363037.html
dialogueireland.files.wordpress.com/2010/03/sunworld10feb2810.pdf
–Advertisement————————————
CD WOW! – LO W PRICED CDs DELIVERED FOR Free
clk.tradedoubler.com/click?p=95642&a=1719778&g=18381888
——————————————————–
—————–
After last week's last minute panic because the company I use to send the mail to all of you refused to send the newsletter because allegedly it was Spam, I hope this week's Event Guide distribution will be less complicated.
Make sure that you go to some of the Dublin City Soul Festival events or to any of the other events that take place. It is a good week for events. :-)
Take care,
–Joerg
*********************************************
For donations please go to www.perfectresults.info/donation.htm
**********************************************
You are receiving this newsletter because you have subscribed to it!!
If you don't want to receive this mail anymore, just click on the link at the bottom of this mail. It would help me if you told me in an e-mail why you decided to unsubscribe, but that is not a "Must". If you only want to stop receiving the newsletter temporarily, you can – if you wish – discuss this with me by e-mail so that we find a solution that makes sense to you. If you unsubscribe using the link at the bottom of the mail and there is a chance that you – at some stage – want to re-subscribe, please make sure that you keep a mail with the "unsubscribe link" because I will not be able to add you anymore to the list once you have unsubscribed using this link. The only way you can re-subscribe is to follow that specific link and change the settings yourself.
This Event Guide (the "Dublin Event Guide (for Free Events)") is an Event Guide with a difference. It covers mostly free events based on the thinking that free events deserve additional support and that non-free events have the money to pay for advertisement. The Guide is a _guide_ and not just a listing and is therefore at times quite extensive. It is sent for free to anybody who is interested and if you want to be added to the mailing list or know somebody who would like to receive this guide, just send a mail to dublineventguide@gmail.com with the Subject "Subscribe".
If you have feedback – good or bad – PLEASE tell me via the same e-mail address.
BTW: I am not paid or otherwise rewarded for compiling and distributing this Event Guide it is purely a hobby so your donations are needed: www.perfectresults.info/donation.htm. Advertisement in or sponsorship of the Dublin Event Guide (for Free Events) is possible and very welcome, please contact me for more information.
Please note: The Dublin Event Guide (for Free Event) is not related or connected to the former fortnightly printed publication "the event guide" that you found until December 2008 in pubs and other venues.
Copyright 2010 by Joerg Steegmueller.
***********************************************