December 25th, 2020
  25 December 2020

Happy Christmas everybody!

Today I just want to wish you a very very Happy Christmas! It is a different Christmas, a VERY and weirdly different Christmas! Some of us will miss loved ones who can't come or who we can't visit. Others are worried about their job, or about health or social life or all of them and even much more.
A worrisome time, without a doubt. But I am 100% convinced that it will come to an end. The virus will probably not go, but our "living arrangements" with this virus will change.
In the meantime let's have a Christmas that is as good as possible. American singer Kelly Clarkson once said "The thing about Christmas is that it almost doesn't matter what mood you're in or what kind of a year you've had – it's a fresh start." So let's enjoy and then start again. MERRY CHRISTMAS!!!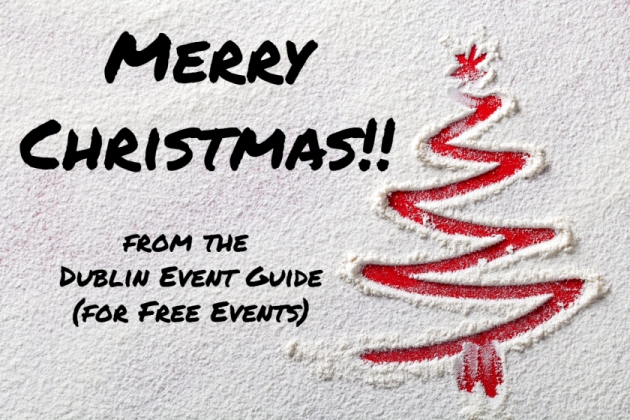 By the way, Zoom calls are free and not limited to 40 minutes over Christmas (
blog.zoom.us/zoom-together/
) or use Facebook calls or Google Meets to talk to family or friends who are not with you.
The Dublin Event Guide will take a break this week, but will be back again next week, but if you feel generous and in a Christmassy spirit, you can send a Christmas donation via
www.paypal.me/DublinEventGuide
or for Revolut users among you just via 0872931571. ALL your donations will be used to keep the Dublin Event Guide going for another year.
---
You are receiving this Dublin Event Guide e-mail because you have subscribed to it. It is a free service that informs you about free events in Dublin.